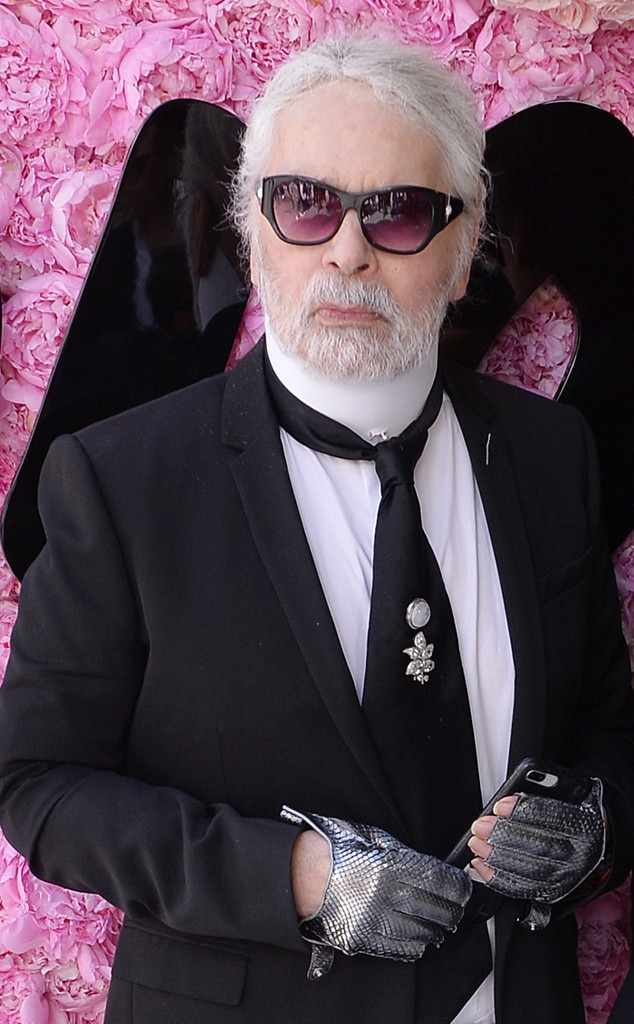 Francois Durand/Getty Images for Dior
Karl Lagerfeld was noticeably absent from Chanel's Paris Fashion Week shows.
While celebs Kristen Stewart, Tessa Thompson, Tilda Swinton, Marion Cotillard, Pharrell Williams and Sofia Coppola were all in attendance at the presentation on Tuesday, Lagerfeld was nowhere to be found when it came time for his final bow. So where was the 85-year-old creative director during the show?
According to the fashion house, Lagerfeld was "feeling tired" and asked Virginie Viard to step in for him.
"CHANEL presented its Spring-Summer 2019 Haute Couture collection this morning at the Grand Palais, in a Mediterranean garden setting," Chanel tells E! News in a statement. "The collection, designed by Karl Lagerfeld, is inspired by his favorite period, the eighteenth century."
"For the traditional greeting at the end of the show, Mr Lagerfeld, Artistic Director of CHANEL, who was feeling tired, asked Virginie Viard, Director of the Creative Studio of the House, to represent him and greet the guests alongside the bride," the statement continues. "Virginie Viard as Creative Studio Director and Eric Pfrunder as CHANEL's Director of Image continue to work with him and follow through with the brand's collections and image campaigns."
Julien M. Hekimian/Getty Images for Chanel
Kaia Gerber, who was among the models in Tuesday's Chanel show, took to Instagram to thank the fashion house and Lagerfeld for their hard work.
"@chanelofficial haute couture. such a beautiful process to see, thank you to the atelier and the whole team who work so hard to make magic @karllagerfeld #virginieviard @aurelieduclos," she captioned the post.