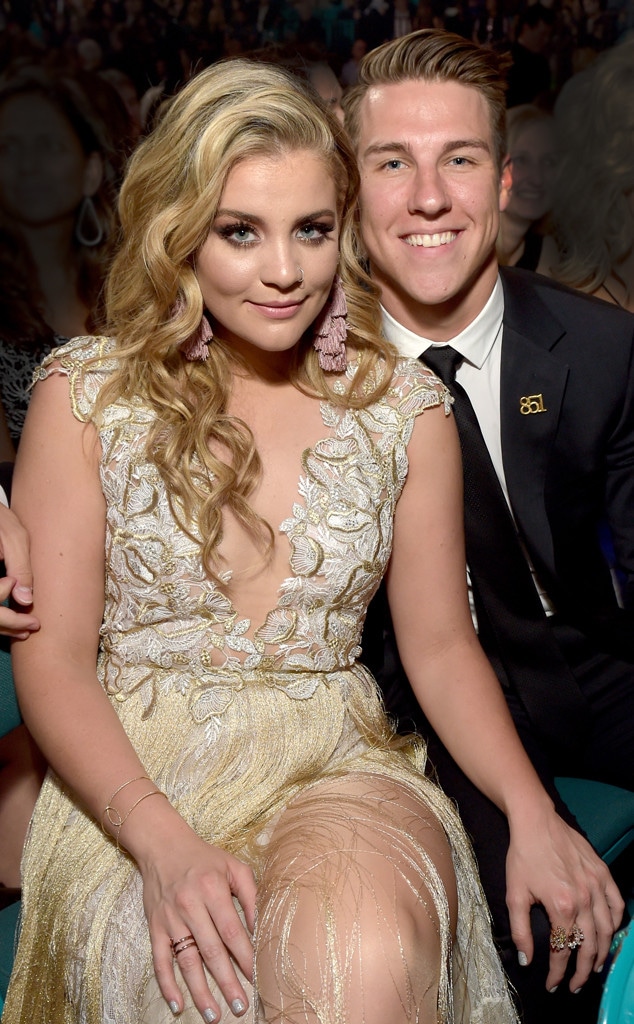 Jason Kempin/ACMA2018/Getty Images for ACM
Lauren Alaina has called off her engagement to longtime boyfriend Alex Hopkins.
On Monday evening, the American Idol alum informed her hundreds of thousands of followers that she and her boyfriend of six-years decided to call off their engagement.
In the solemn statement, Alaina writes that she and the model have "grown into very different people over the last six years," which has lead them to their decision to part ways. "We are now in a place where we are each looking forward to start our own fresh, new chapters of lives," she explains.
The "Road Less Traveled" singer adds, "We both love and respect each other and hope you all will do the same."
Moreover, the country star says "this has not been an easy decision" for them to make, but that they both "feel it is the right decision." 
Lauren also shares that she felt inclined to share the news of their breakup since their fans "have been so supportive of us through all of our ups and downs, including personal struggles with health and family."
Her ex-fiancé shared the same message to his Instagram, however he adds that despite their best efforts, they "just weren't a part of each other's perfect plan for our individual lives."
"And that's ok. She and I get to focus solely on ourselves and our different futures for the first time since high school. Sometimes what we want and what God has for us is 2 totally different things," he writes. "Just trust that no matter the outcome, everything works out for the betterment of your life."
Lauren expressed the same sentiment, writing in her caption, "We ask for grace, compassion, and respect in this time. I don't regret a single second with Alex. I wish him the very best. Please do the same."
The country singer and her high school boyfriend announced they were engaged in July, after over  five years of dating. Lauren shared the exciting news with a pun, by joking, "Being yours forever has a nice 'RING' to it. #HoppilyEverHopkins @_alex_hopkins WE ARE ENGAGED. EEEK." 
They later attended the CMA Awards together, where the singer showed off her sparkling diamond ring.