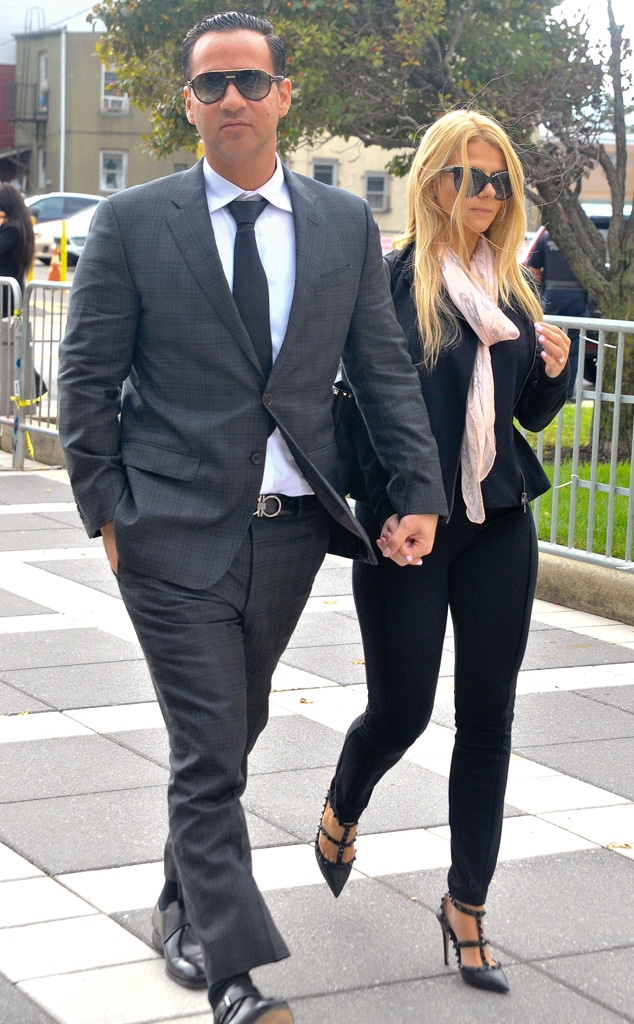 TheImageDirect.com
Mike "The Situation" Sorrentino is revealing his last moments before entering prison.
The reality star's wife, Lauren Sorrentino, surprised fans with a touching video of their last moments together on the drive to the correctional facility on Tues., Jan. 15.
In the brief video, Mike said that he was surprisingly calm going into prison. Instead of the worry and fear that one might expect, he felt "happy to put this behind me."
The day before, however, was a different story. "The day before was the only day I felt a little bit of anxiety," he shared. However, the reality star added that he feels "you can't show weakness in such a situation."
On the drive up to the facility, he and his wife made one last stop: Starbucks. Of course, the Situation had to get one last drink from the cafe before eight-months of prison food.
And as they drove up the winding hill to the Otisville Correctional Facility, Lauren and Mike shared one last kiss to hold them over these next few months. 
The Jersey Shore star's last words to the camera were, "Now, take me to jail." Funnily enough, this is a well-known line said by Ray Liotta's Goodfellas character, Henry Hill. Coincidence? We think not.
Since he has entered prison, the star's wife has kept their fans up to date on how The Situation is faring in the facility. She recently told her Instagram followers that her hubby has received "thousands of letters" from adoring fans across the country and that she and him are grateful the outpouring of support. "It is truly heartwarming to have this support during this time," the newlywed wrote.