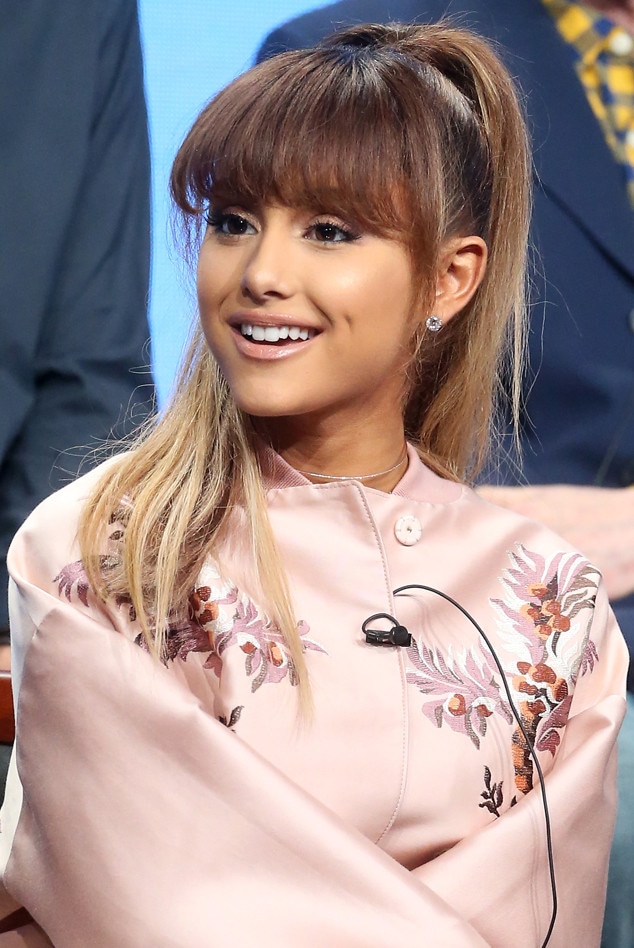 Frederick M. Brown/Getty Images
Ariana Grande says she is "so sorry" to anyone offended by her latest single, "7 Rings."
As rappers including Princess Nokia and Soulja Boy have come forward to accuse the pop star of stealing the song, Ariana is apologizing for a completely separate controversy involving the lyrics. It all started when the pop star shared (and then swiftly deleted) a fan's post to her Instagram Stories, which quoted a line from "7 Rings."
"'You like my hair? Gee, thanks, just bought it…'" the post read, with the user adding sarcastically, "White women talking about their weaves is how we're gonna solve racism."
Grande wrote alongside the post that she had "so much love" for the user, but took it down entirely when some believed her response to the racially-charged critique was a bit more insensitive than she might have originally attended. 
So when The Shade Room posted a screenshot of Grande's social media snafu, the 25-year-old slid into the comments section with a heartfelt apology.
"Hi hi," she wrote. "I think her intention was to be like… yay a white person disassociating the negative stariotype [sic] that is paired with the word 'weave'… however I'm so sorry my response was out of pocket or if it came across the wrong way. Thanks for opening the conversation and like… to everyone for talking to me about it. It's never my intention to offend anybody."
On the same day Ariana dropped the second single on her upcoming fifth album, Princess Nokia called her out via social media for what she described as striking similarities between "7 Rings" and "Mine," which was featured on the rapper's 1992 mixtape.
Princess Nokia posted a video of herself reacting to both tracks being played simultaneously, telling the camera, "Does that sound familiar to you? 'Cause that sound really familiar to me. Oh my God!"
"Ain't that the lil' song I made about brown women and their hair? Hmm… Sounds about white," she continued.
Despite the apparent scandal, Ariana's "7 Rings" broke Spotify's record for most streams within the first 24 hours with nearly 15 million streams.