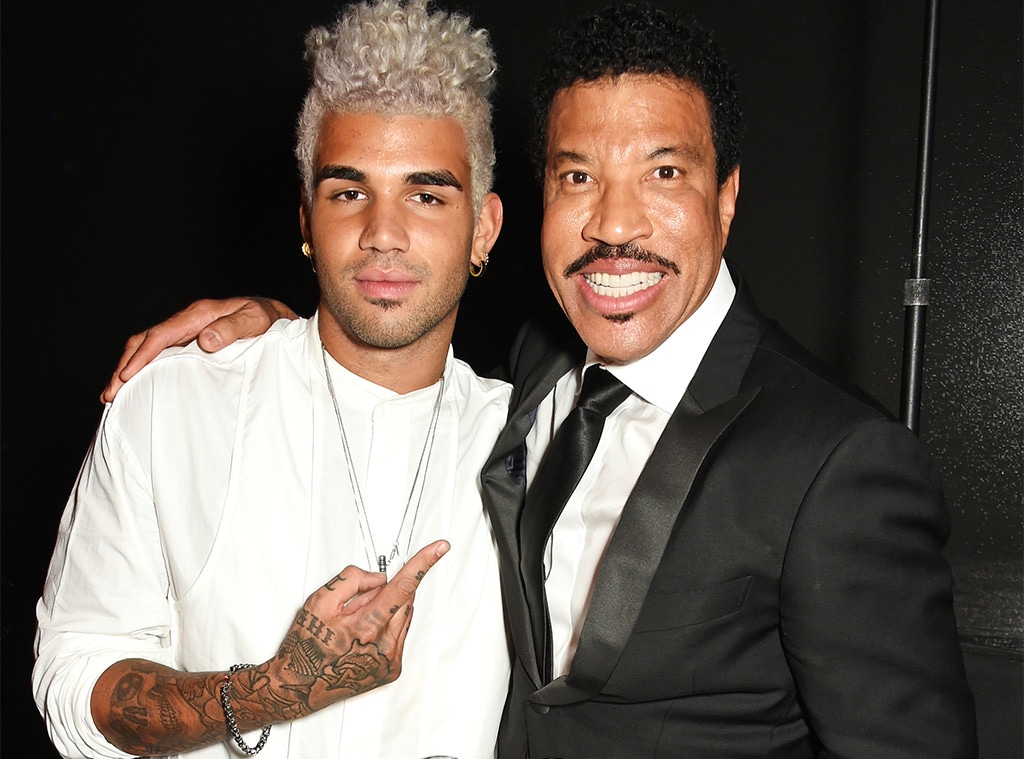 Dave Benett/Getty Images
Lionel Richie's 24-year-old son Miles Richie was allegedly detained by authorities at the Heathrow Airport in London for claiming he had an explosive device and punching a security guard, TMZ reports. 
A spokesperson with the Metropolitan Police confirmed to E! News that an incident took place but did not reveal the individual's name, saying in a statement, "On Saturday, January 19, a 24-year-old man accepted a caution for communicating false information causing a bomb hoax and battery following an incident at Heathrow Terminal 5 earlier that morning."
TMZ cites eyewitnesses that allege Miles became angry when he was not allowed to board a flight for undisclosed reasons. From there, the outlet reports, Miles said he was prepared to detonate the bomb in his possession if he was not led on the plane. When security arrived, Miles is alleged to have punched one of the guards.
After being detained by police, he was issued a caution and then released, according to TMZ. 
In the U.K., cautions do not carry the possibility of criminal conviction and are given out for what is described as "minor crimes." 
Miles is the second oldest of Lionel's three children, who also include 20-year-old Sofia Richie and 37-year-old Nicole Richie. His mother is Lionel's ex-wife Diane Alexander. 
A rising model in the industry who is signed to leading agency Wilhelmina, Miles made his runway debut at Philipp Plein's New York Fashion Week show this time last year. 
He has not commented publicly on the alleged incident.