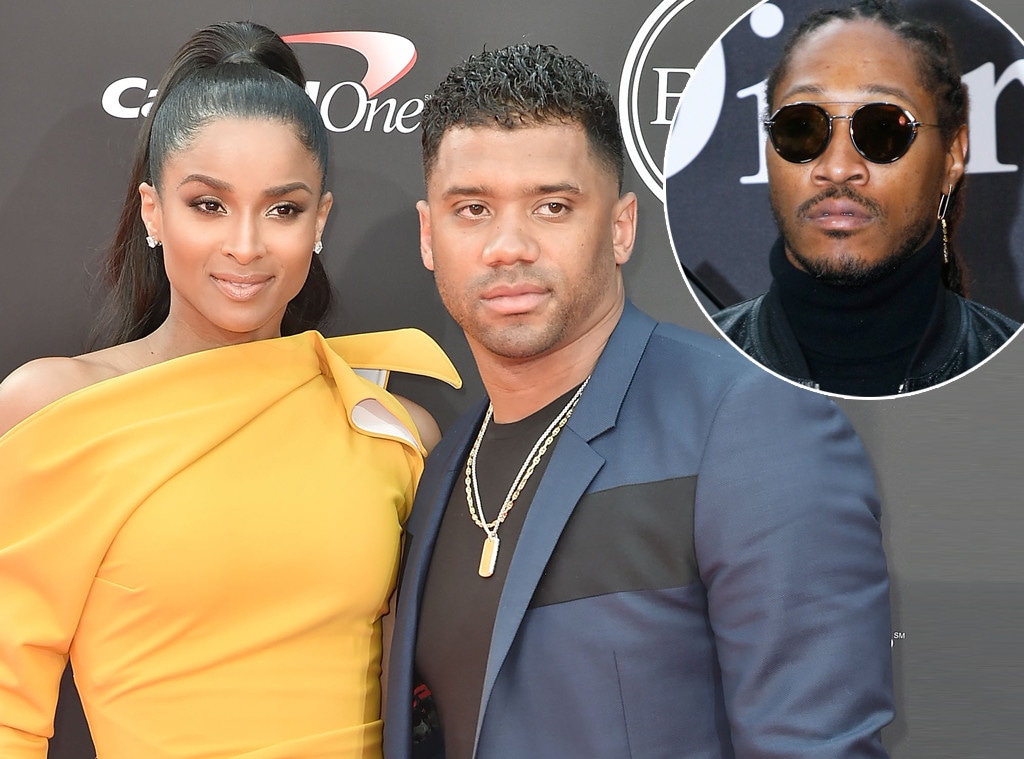 David Crotty/Patrick McMullan via Getty Images Bertrand Rindoff Petroff/Getty Images
UPDATE: In a rebuttal to Future's comments, Russell Wilson and Ciara both took to social media on Saturday and promoted positivity without ever mentioning the rapper by name. The Seattle Seahawks quarterback posted a photo of their two kids sharing a kiss and captioned it, "All that matters #love."
The "Level Up" singer uploaded a stunning photo of herself in high heeled boots and shorts. "Rise above," she wrote. 
________
Future has a few things to say about Russell Wilson.
The 35-year-old rapper, who just released his new album The Wizrd, has opened up about his ex, Ciara, and her now-husband, Seattle Seahawks quarterback Wilson in a candid new interview. Future and Ciara, who share 4-year-old son Future Zahir Wilburn together, called off their engagement in 2014. She went on to start a relationship with Wilson in 2015, tying the knot a year later. The couple welcomed daughter Sienna Princess Wilson in April 2017.
On Thursday, Future shared his thoughts on Wilson and Ciara's relationship in an interview on Beats 1 radio.
"He do exactly what she tell him to do," Future said of Wilson and Ciara's relationship. "He's not being a man in that position."
"He not tellin' her, 'Chill out with that on the internet. Don't even talk to him, I'm your husband! You better not even bring Future's name up!'" Future went on to say. "If that was me, she couldn't even bring his name up. She know that. She couldn't even bring her exes' names up."
He added, "Don't give that s--t no energy."
Future, who has been in an ongoing custody battle with Ciara, also claimed in the interview that the "1,2 Step" singer first introduced their son to Wilson without talking to him about it.
You can check out more from the interview with Future HERE.