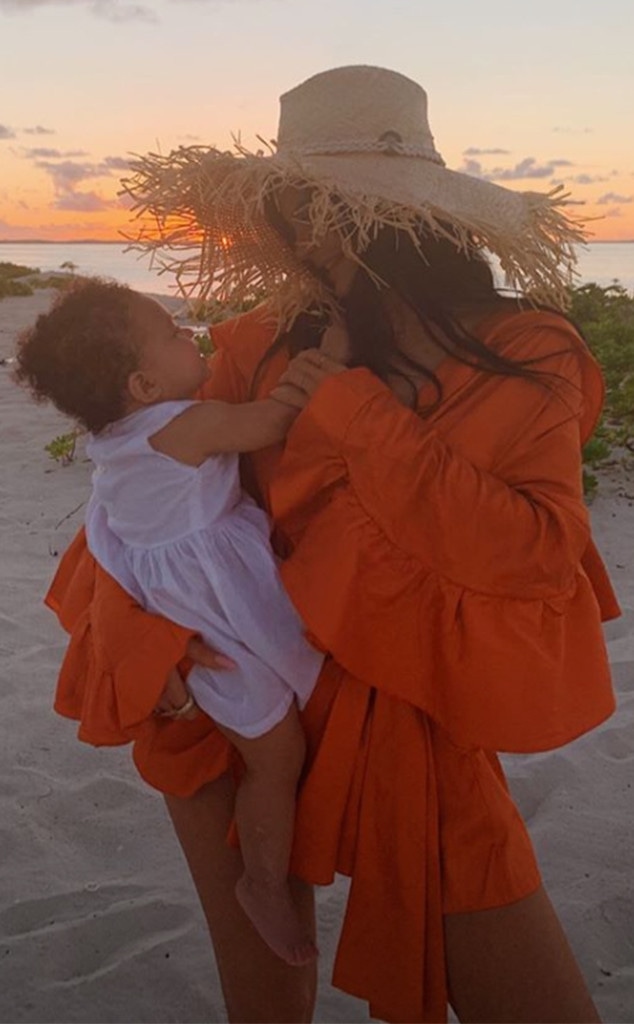 Instagram
Is anyone else having a difficult time with the fact that Stormi Webster is almost already 1-year-old?! 
Time is without a doubt flying for Kylie Jenner, Travis Scott and their adorable daughter, who will celebrate her golden birthday in just a matter of weeks on Feb. 1. Earlier this month, 21-year-old Kylie revealed she was "too excited" for Stormi's special day and already wrapping birthday presents. Fast forward to Thursday and the mother-daughter duo is enjoying some fun in the sun in Stormi's honor. 
Kylie shared several must-see snapshots from their getaway, which appears to be going down in an ultra exclusive beachside locale. 
"Let the birthday adventures begin," the cosmetics mogul captioned an Instagram photo of Stormi walking along the sand in a white dress. 
In another photo, Kylie wears an orange mini-dress and straw hat and poses with Stormi as the sun sets behind them. 
While Kylie and Travis welcomed their baby girl into the world on Feb. 1, it wasn't for a few days that the E! reality star went public with the news.
"Pregnancy has been the most beautiful, empowering, and life-changing experience I've had in my entire life and I'm actually going to miss it," Kylie wrote to her millions of followers at the time. "I appreciate my friends and especially my family for helping me make this special moment as private as we could. My beautiful and healthy baby girl arrived February 1st and I just couldn't wait to share this blessing. I've never felt love and happiness like this I could burst! Thank you for understanding."
Since then, Kylie has documented Stormi's many milestones with fans and has even shared her desire to give her daughter another sibling.
A source recently told E! News that Kylie and Travis plan to welcome baby No. 2 "sooner rather than later," adding, "She wants lots of babies and for them to be close in age."
But for now, Kylie and Travis are loving life as a family of three. Happy early birthday, Stormi!