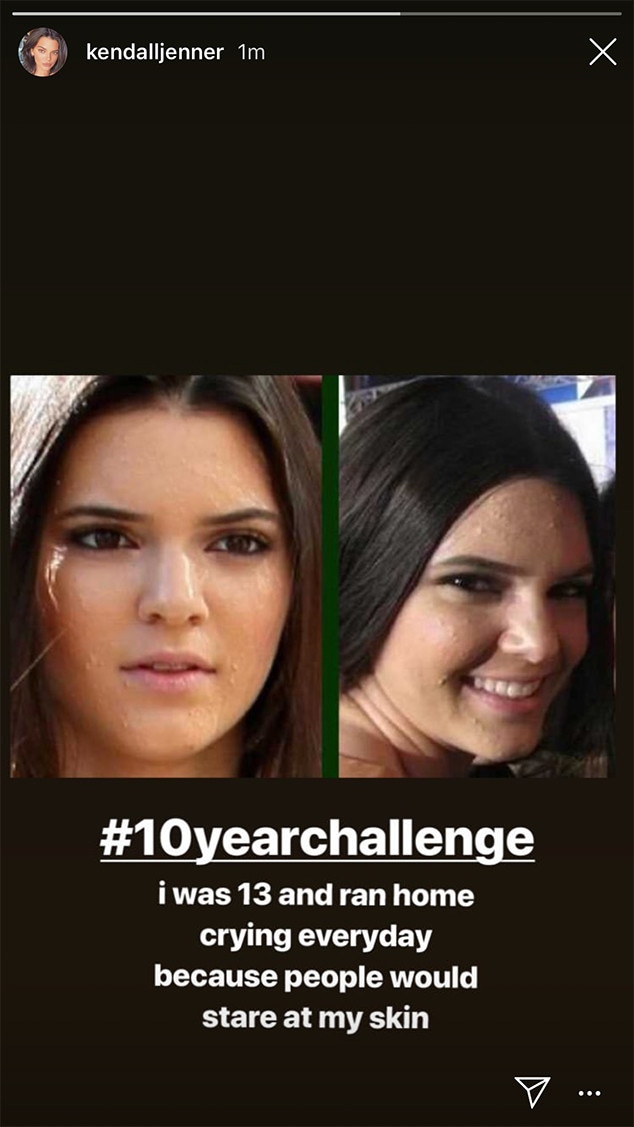 Instagram
Kendall Jenner is opening up about the emotional journey she experienced due to acne.
In a lengthy Instagram post on Thursday, the model shares that while she understands there are "much bigger problems happening in the world," her battle with acne was "debilitating" at times. "It's something that I've dealt with since I was a young teen and has caused me to feel anxious, helpless and insecure," the 22-year-old writes.
To the average outsider, Kendall's life seems glamorous and carefree, but she hopes to change that by showing a "younger generation that not everything is perfect." 
Moreover, Kendall says, "As humans, I don't think we share our insecurities enough because we live in a time where being "perfect" is the standard."
She continues, "We curate our life online and pick the pretty moments to post."
And believe it or not, Kendall is still able to find a silver lining in her struggle with acne. She says that the anxiety she experienced on a daily basis gave her the "tough skin" that one would likely need to survive in the sometimes harsh modeling industry. 
Nonetheless, the model "wouldn't ever wish that feeling [of anxiety] upon anyone," even if it taught her a lot. 
Watch:
Kendall Jenner Admits Being Open About Acne Isn't Easy
So Kendall is proud to promote Proactiv because she knows what it is like to try "countless options," but find no solution. Thanks to the skincare brand, Kendall says it is easier "maintaining clear skin" and she is "excited" to see the improvement. "I didn't think I'd see the day where I would feel confident posting a makeup free picture," Jenner wrote. 
The Keeping Up With the Kardashians star also shared a #10YearChallenge photo showing how her skin has improved since she was 13-years-old. She captioned the pic: "I was 13 and ran home crying everyday because people would stare at my skin."
Nowadays people can't stop staring at her skin, but for a totally different reason: it's flawless.