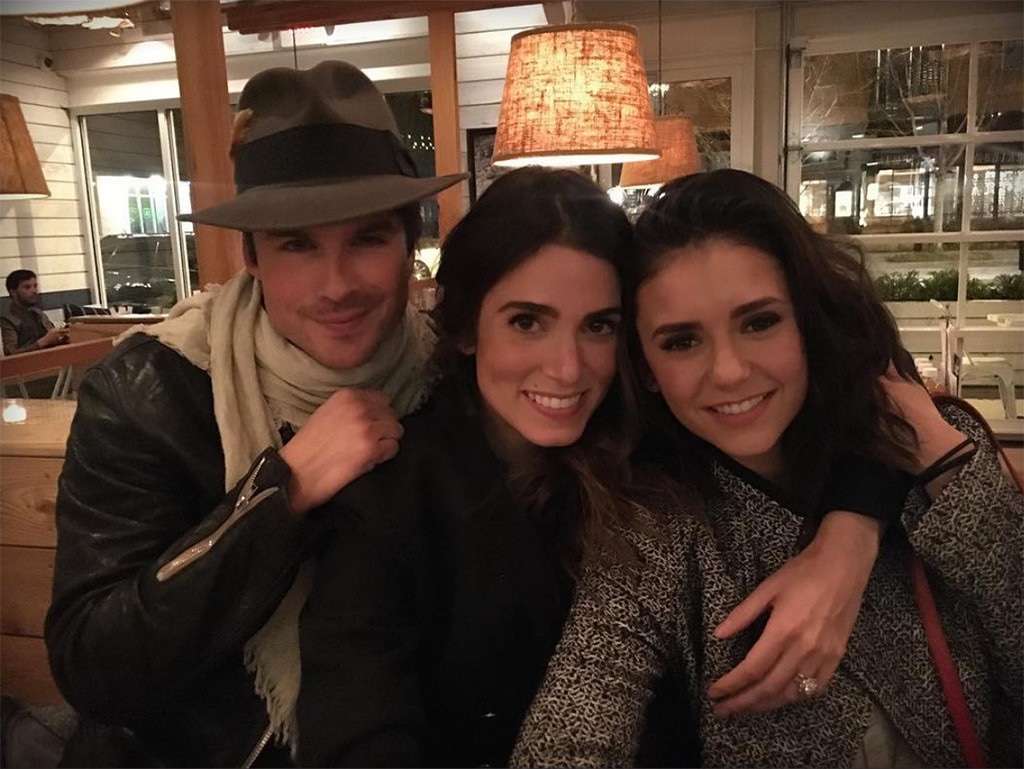 Instagram
Nina Dobrev is, and always has been, a supportive friend.
The 30-year-old Fam actress made an appearance on Watch What Happens Live With Andy Cohen's after-show Wednesday, where a viewer called in to ask about her ex-boyfriend Ian Somerhalder and his wife Nikki Reed. "Do you see Ian?" the man asked, seemingly taking her aback. "And now that he's married, is it weird that you are friends with both him and his wife?"
"I don't think that's weird at all," Dobrev said. "That's great. Why can't everyone be friends?"
Dobrev, who has addressed the matter many times, added, "I think that they have a beautiful baby. They are happy—and so am I. What's bad about that? I don't see any problem with that."
"Absolutely," host Andy Cohen said. "Peace and love, man."
(Dobrev and Somerhalder split in 2013 after three years of dating. He began dating Reed in 2014, and after they tied the knot a year later, the actors welcomed a child together in 2017.)
Earlier in the show, Dobrev was asked if she was happy with The Vampire Diaries' series finale. (She left the show after Season 6 but returned in Season 8.) "I think the show had a satisfying, awesome [ending]—for me it was great, because I got to go back and be a part of the finale, say goodbye and pay homage to the characters," she said. "So, I was really happy with it, for sure."
Asked if she took anything from the set as a souvenir, Dobrev confirmed she did—but she didn't want to reveal what it was. "They're gonna come to my house and take it back!" she said. "The executive producer/writer lives a block away from me, so...yeah, she might come to my house!"
(E! and Bravo are both members of the NBCUniversal family.)