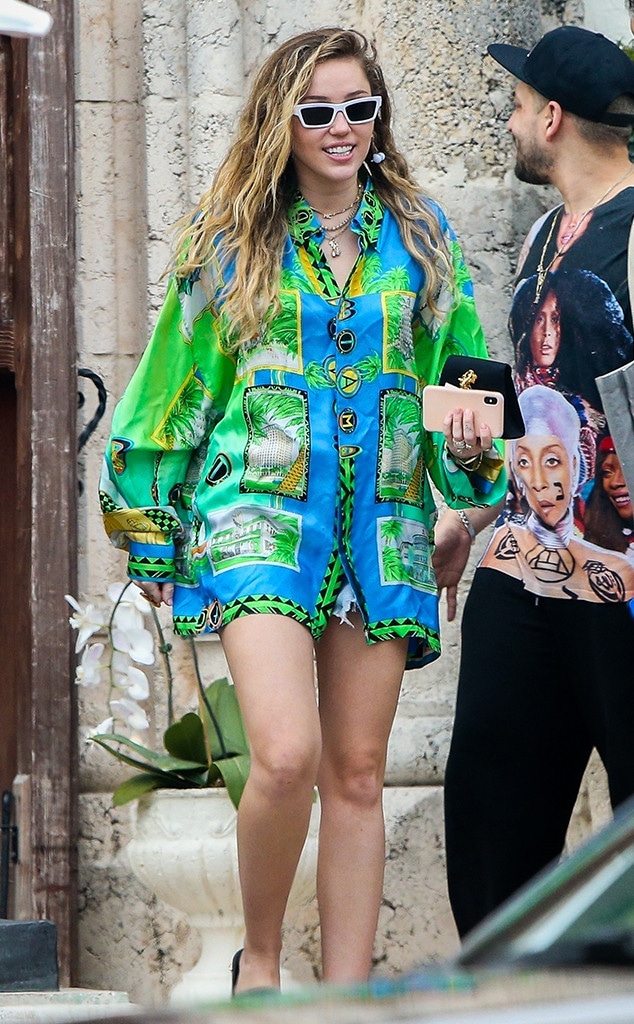 VEM / MiamiPIXX / BACKGRID
Miley Cyrus came down like a wrecking ball on rumors that she is pregnant. 
The singer took to Twitter to dismiss speculation surrounding a potential pregnancy. "I'm not "Egg-xpecting" but it's "Egg-celent" to hear everyone is so " Happy For Us" .... we're happy for us too! "Egg-cited" for this next chapter in our lives," the star joked alongside a photo of her "baby belly", which was covered with the egg meme.
Now that the musician has had the last laugh, she told people "everyone leave me alone and go back to staring at an egg."
The recently married star sparked rumors that she was pregnant when she was spotted in Miami with what some tabloids alleged was a baby bump. 
Her hubby Liam Hemsworth has not yet commented on their plans to start a family.
Both he and Miley have been busy celebrating their December nuptials, as well as his recent 29th birthday. 
Miley shared the heartfelt message she wrote to the Australian on Instagram, which pretty much melted the hearts of everyone who read it. On the long list of her "favorite things about my favorite dude," the "Malibu" singer rattled off numerous characteristics and things that Liam does, like "The way you go outside when I ask 'what's the weather like?' instead of checking your phone…The look on your face when you receive good news and how you look AT the bad news."
She continued, "I love how you always try things your way, but are never [too] proud to ask for help (Yes, I've noticed and taken note, I'm a work in progress)."
Those are just a few of the reasons why Miley made it official and got hitched to the actor in a surprise ceremony. Well, it wasn't a surprise to anyone who knows her or Liam, but it was a shock to the world when everyone woke up on Christmas Eve morning to learn that the pair probably got married. They didn't make the official announcement until two days later, when the Hannah Montana star shared the first photo of her and him as husband and wife. "10 years later," the singer captioned the romantic black and white pic. 
The newlyweds later spent New Year's Eve with the entire Hemsworth clan in what appeared to be Montana. Chris Hemsworth's wife, Elsa Pataky, shared a photo of the group posing in front of a rustic fireplace.
Otherwise, Miley and Liam have been low-key about their life as a married couple. The only thing that has changed about their relationship is that they now get to call each other "husband and wife", which Miley seems pretty stoked about. "I love having a teeth brushin' partner & when I'm lazy how you'll comb my hair. I even love when you shrink my favorite t-shirt in the dryer—because having a boyfriend (oh em gee I almost forgot you're my friggen husband now) that does laundry is pretty much the best thing ever," the singer wrote in her birthday/love letter.
Miley truly has the best of both worlds.