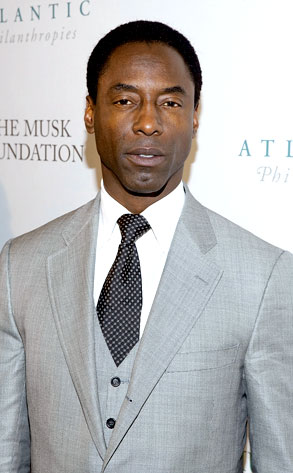 Paul Morigi/Getty Images
The Los Angeles Times, my hometown paper notorious for kissing the asses of whatever celebrities they can be convinced to fawn over, just outdid themselves with a puff piece on Isaiah Washington. Since Isaiah told me backstage at the Golden Globes two years ago that he did not call T.R. Knight "a f----t"—and repeated the offense in the process—Isaiah's been on a publicist-powered turnaround.
As he should. He's paid damn good money for that turnaround!
At first—and even though his publicist refused to put him on the phone with me—Washington's interviews were full of outrage, he'd been the one who was wronged: "I'm mad as hell and not going to take anymore," he screamed like Hilary Duff hissing at Faye Dunaway, to the Houston Chronicle.
But then quietly, ever so slowly, any mention of the notorious slur began to fade, culminating in the Times' page-one story about how Washington has devoted himself and a "flurry of activities" towards his African-American roots, chiefly by becoming a citizen of Sierra Leone.
Washington's current charities are all listed in length, miles and miles of paragraphs about them, yet not even one brief mention of Isaiah's most uncharitable T.R. interactions or what made Washington a notorious household word is ever uttered. Not once. Not even Washington's resulting firing from Grey's Anatomy is mentioned! Jeez, no wonder newspapers are going kaput right and left with these kinds of "news" reports.