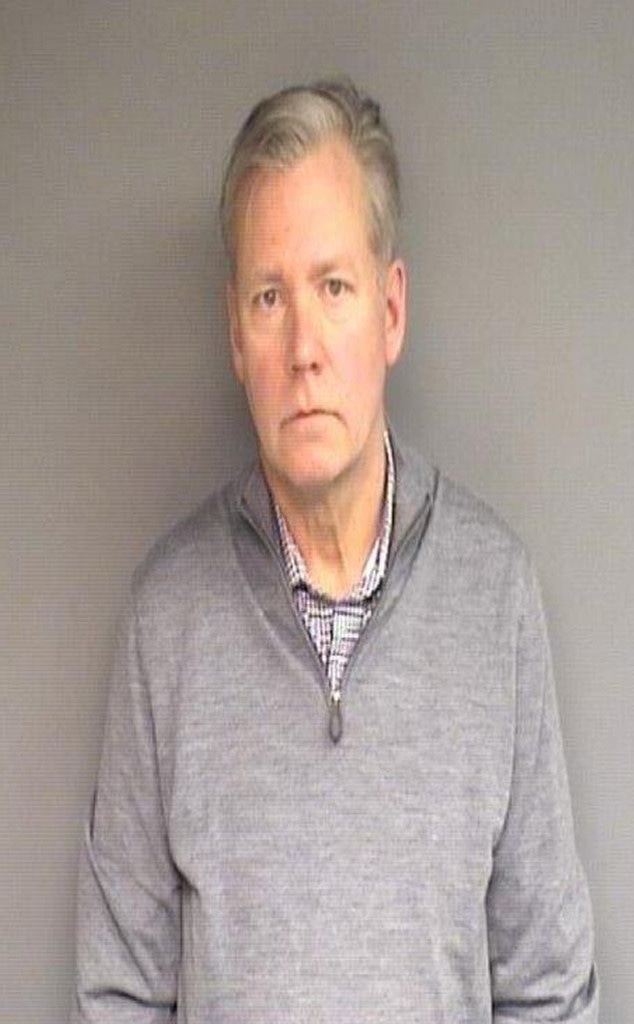 Stamford Police
UPDATE: Chris Hansen's brief legal problem is over. 
Just over a week since the former To Catch a Predator host was arrested for writing bad checks, his attorney Philip Russell confirmed to E! News that Hansen "made good" on the check and, while appearing briefly in court on Wednesday, the prosecutor withdrew the charges and the case is over. 
____________________________________
Chris Hansen has found himself in a legal situation.
Stamford Police confirm the former host of To Catch a Predator was arrested Monday in Connecticut for writing bad checks.
Police claim Chris failed to pay a local vendor nearly $13,000 for items he purchased in 2017. The TV journalist and author bought 355 mugs, 288 T-shirts and 650 vinyl decals for marketing events he planned to attend.
When the business owner allegedly received two bad checks for the tab, a warrant was issued for Chris' arrest.
E! News has reached out to Chris' team for comment. He was released after signing a written promise to appear in court.
From the looks of Twitter, the journalist has already returned to Los Angeles.
"Weighing an early morning run while there's a break in the LA rain.....but first coffee!" he wrote on social media.
Fans may remember Chris from hosting To Catch a Predator that features hidden camera investigations by the television news magazine program Dateline NBC. He went on to host Crime Watch Daily.
"The fanbase is loyal for a few reasons," Chris once shared when asked about the success of his show. "One, who doesn't want to go after child predators? Two, it's compelling television. Three, it takes you into a world you wouldn't normally see."
(Originally published on January 16, 2019 at 10:57 a.m. PST.)