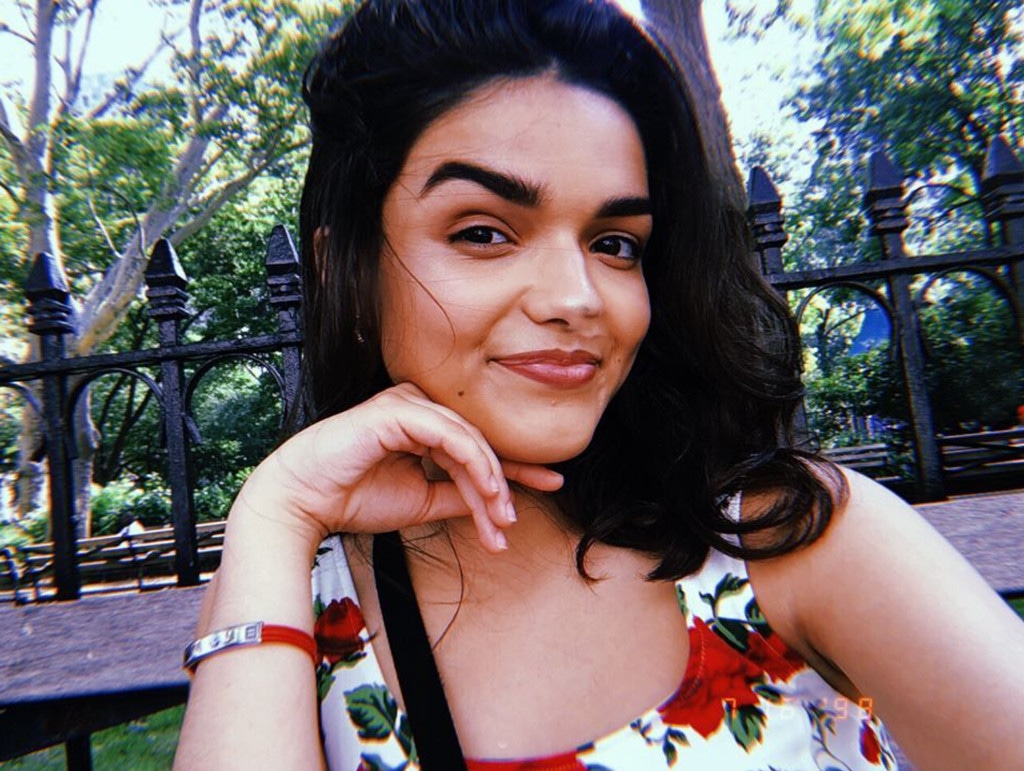 Instagram
Steven Spielberg has just cast Maria for the West Side Story remake: 17-year-old Rachel Zegler.
The fresh-faced actress will make her film debut in the much-anticipated remake, and while the New Jersey high school student might not be a household name just yet, her West Side Story role will most definitely change all of that.
Deadline reports the prolific director saw more than 30,000 people from all over the world before casting Zegler. In true millennial fashion, the teen saw the casting call on Twitter for Latinx actors, and submitted her audition back in Jan. 2018, according to the publication. She reportedly sent in a video of her singing "Tonight" and "Me Siento Hermosa," the Spanish version of the musical's classic "I Feel Pretty." 
"I am so thrilled to be playing the iconic role of Maria alongside this amazing cast," the actress told Deadline. "West Side Story was the first musical I encountered with a Latina lead character."  
Zegler's casting is not only groundbreaking since she's a Hollywood newcomer, but because of the fact that her role is so important for Latinxs everywhere. She said it best: "As a Colombian-American, I am humbled by the opportunity to play a role that means so much to the Hispanic community."
While Natalie Wood played Maria in the 1961 film adaptation of the Broadway musical, the fact Spielberg cast a Latinx actress is especially historic because Wood wasn't of Latin descent and the character is Puerto Rican.
However, don't let the teen's newcomer status fool you because she has major pipes. Taking to Twitter and YouTube, Zegler has shared numerous videos showing off her skills, including a clip of her belting out Lady Gaga's Golden Globe-winning track "Shallow."
From Lily Collins to Darren Criss, the 17-year-old is getting praise from many celebrities on her Maria casting. "Couldn't have found a better Maria for West Side Story!! Your voice is unreal," Collins tweeted. Adding, "Congrats and can't wait to see it. Get ready girl!" 
Zegler will star alongside Ansel Elgort (Tony), Ariana DeBose (Anita), David Alvarez (Bernardo) and Josh Andrés Rivera (Chino). Of course, the West Side Story musical wouldn't be a complete remake without the presence of Rita Moreno, who will star and executive produce. Production is set to begin later this year. 
In the meantime, we'll be watching the 1961 film adaptation.