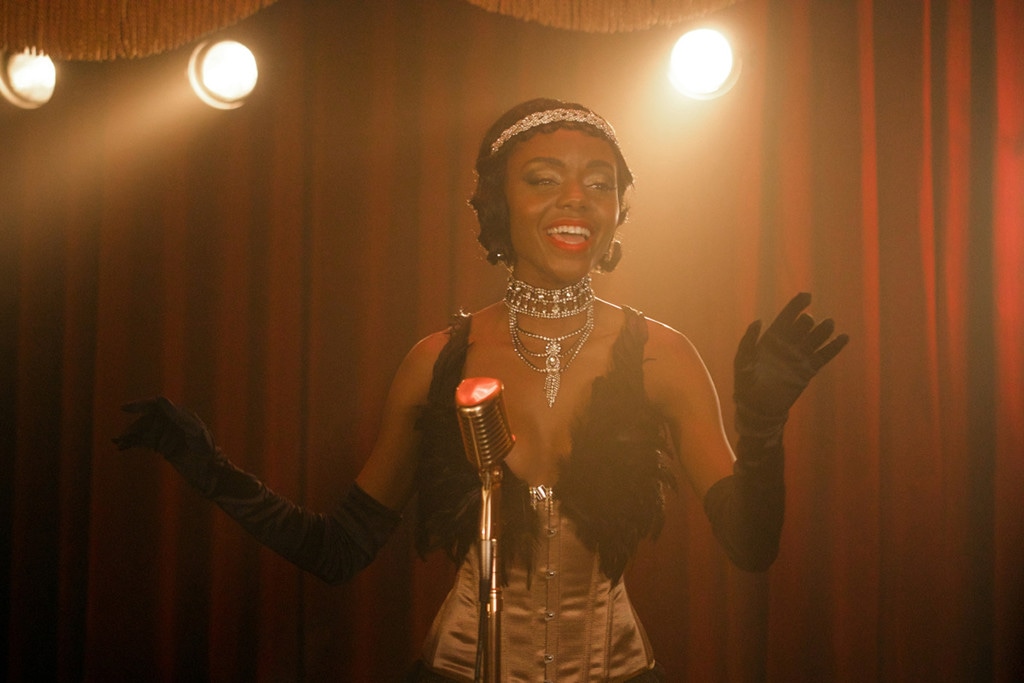 The CW
Life is a cabaret on Riverdale this week, and E! News has your first look at just how much of a cabaret it's truly going to be, at least for a few minutes.
In the exclusive clip below, Josie McCoy (Ashleigh Murray) takes the stage at Veronica's speakeasy for a performance of the broadway classic "Cabaret," famously sung by the likes of Liza Minnelli, Bing Crosby, Ella Fitzgerald, and Louis Armstrong. 
Josie's performance offers a break from what creator Roberto Aguirre Sacasa described as "one of our most f--ked up episodes" in a tweet on Monday. Hiram (Mark Consuelos) had just taken over the town in the midseason finale, and now he's also threatening the future of La Bonne Nuit as well, forcing Veronica (Camila Mendes) to take action.
Things look pretty typical for Riverdale in the clip, but Hiram's takeover has created a "changed town," as Aguirre-Sacasa told us. 
"Riverdale is very much a changed town," he said. "I think it's almost like a police state. There's always been dark elements but Riverdale has always been the town with pep—it's feeling less peppy when we come back, let me say this. And it does feel like the forces of darkness have sort of closed like a steel trap over Riverdale, and our characters are finding ways to rebel or to push up against that stuff." 
The school's shut down, no one can enter or leave, and apparently that means everybody's got time to dress up and have a fancy night out!
This week's episode also finds Betty (Lili Reinhart) housing the patients she helped escape from the Sisters of Quiet Mercy while Jughead (Cole Sprouse) deals with a group of desperate Serpents and Archie's (KJ Apa) off...somewhere...after taking off in an attempt to escape Hiram. We'll all have to tune in to find out where exactly he is and what state he's in.   
Riverdale airs Wednesdays at 8 p.m. on The CW.