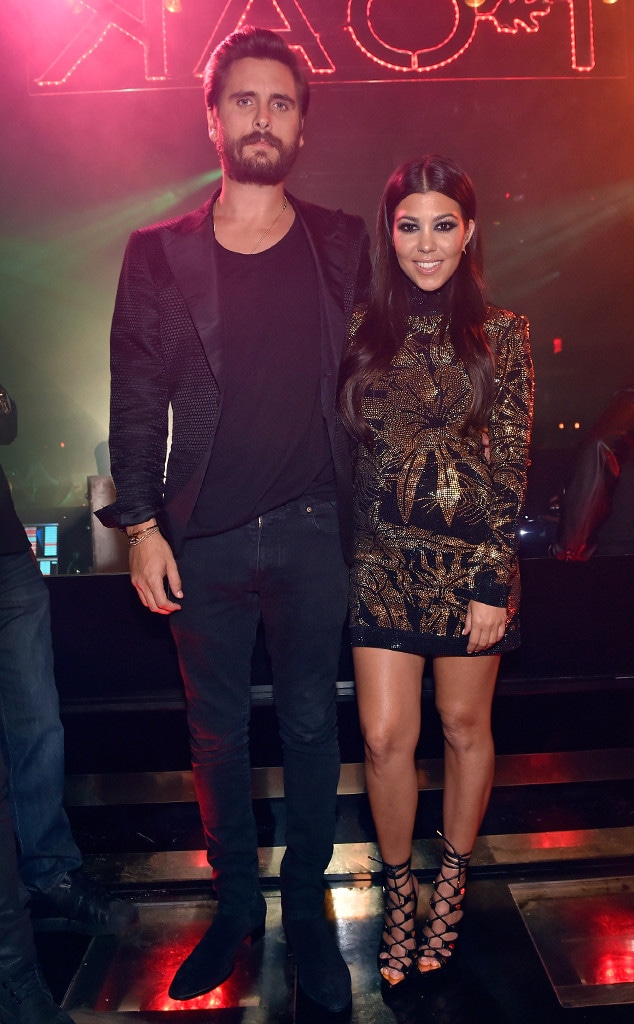 David Becker/WireImage
Scott Disick proposing to Sofia Richie? You know Kourtney Kardashian would have something to say. 
While Scott hasn't exactly popped the question to his model girlfriend, fans would be just as interested in his famous ex's reaction should that day ever come. Well, Kourt did fans a favor and revealed what she would say in the event Disick ever got engaged to his current girlfriend. 
On Monday night, she was a guest on Watch What Happens Live With Andy Cohen alongside her famous sisters Kim Kardashian and Khloe Kardashian when the topic came up. 
"There are rumors that you are terrified of Scott Disick proposing to Sofia Richie," Andy Cohen read a fan question. "What would be your reaction if they got engaged?"
For Kourt, it was simple: "Congratulations," she said with a smile. 
Her sister backed her up. "We vacation together," Kim added. "It's all good." 
They do, indeed. Kourt, Scott and Sofia certainly took fans by surprise when they popped up on a beach in Cabo San Lucas, Mexico all together with the exes' three children ahead of Christmas. 
"What more can a guy ask for," Scott captioned a shot of him lounging between the two ladies. "THREE'S COMPANY."
"The first day they all hung out together with the kids at the beach," a source described to E! News at the time. "Kourtney, Sofia and Scott were all chatting and enjoying the day. Scott was in the middle of Sofia and Kourtney and they were lined up on chaise lounges. Scott got up to play with the kids and Kourtney and Sofia were chatting. They look like they are on very good terms and there wasn't any tension."
The group vacationing didn't end there. After attending the annual family Christmas party at Kim's house, Lionel Richie's 20-year-old daughter later jetted off to Aspen with her boyfriend and his famous ex, along with the rest of the Kardashian-Jenner family for New Year's Eve. 
They have all come a long way since Scott and Sofia initially sparked romance rumors back in May 2017, two years after his and Kourtney's split. 
As a source told E! News, "Everyone has accepted Sofia at this point and she has been able to tag along and be a part of the family activities."