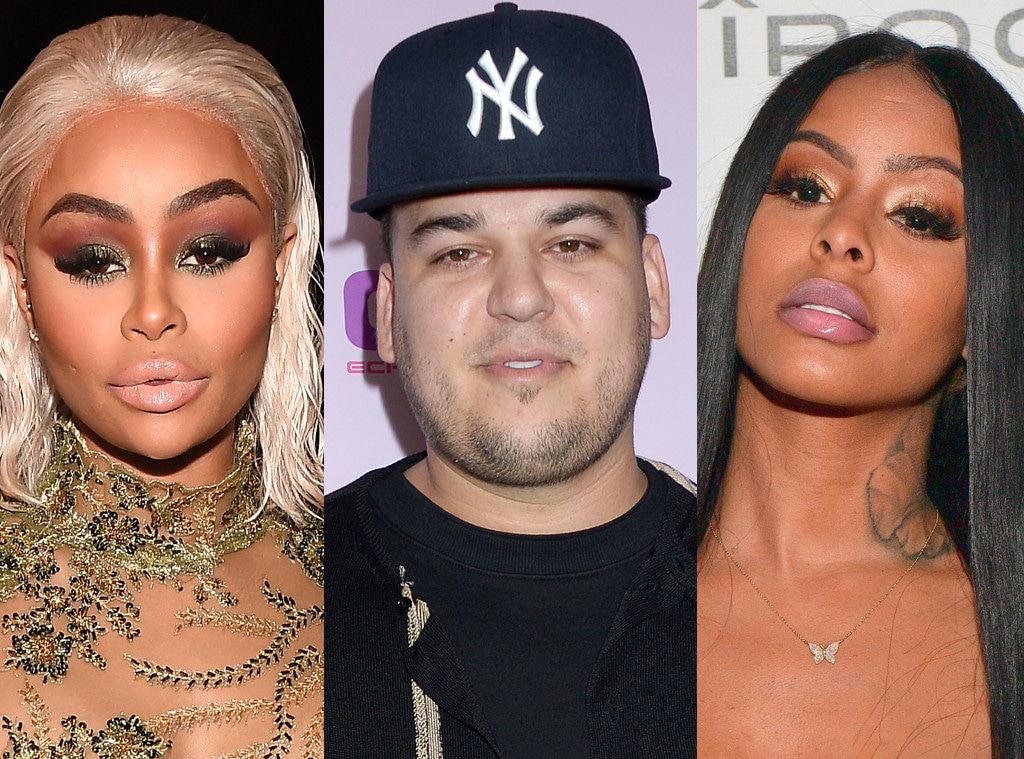 Paras Griffin/Getty Images for BET Prince Williams/WireImage Broadimage/Shutterstock
It may not be Wednesday, but Rob Kardashian is revealing his WCW a bit early in the week. 
The former reality star showed some affection to Love & Hip Hop star Alexis Skyy, who just so happens to be a nemesis of ex-girlfriend Blac Chyna. Rob shared a screenshot of the reality star, with the caption: "My WCW... I've been wanting you for so long." 
But that might not have been the best move considering there is some beef between Alexis and Blac Chyna. Rumor has it that Blac Chyna and Alexis Skyy got into a heated altercation while they were at a private party in Los Angeles on Saturday. In screenshots obtained by TMZ, the Love & Hip Hop star alleges that Blac Chyna threw a drink at her while they were chatting, thus sparking chaos at the celebration. 
Video of the event shows Blac Chyna briskly walking away as party-goers attempt to restrain Alexis who is shouting.
Alexis Skyy was subsequently kicked out of the party, but she claims she waited for her foe outside. "Bitch u tried the right bitch but ran!!! I promise u i'm not leaving this bitch until it punk crack head ass come out side," she wrote on her Instagram Story. 
She also accused Blac Chyna of abusing "coke and addys."
Blac Chyna has yet to address the incident on Instagram or Twitter. 
And while Rob and Chyna have long had a tumultuous relationship, this conflict may spark more drama. Alexis has even started following Kourtney Kardashian, Kendall Jenner and Kris Jenner promptly after Rob's affectionate post. 
Then, there is also the matter of Blac Chyna's ongoing child support battle with Rob. Rob is currently trying to reduce his child support payments to the former reality star, citing a decrease in his income.