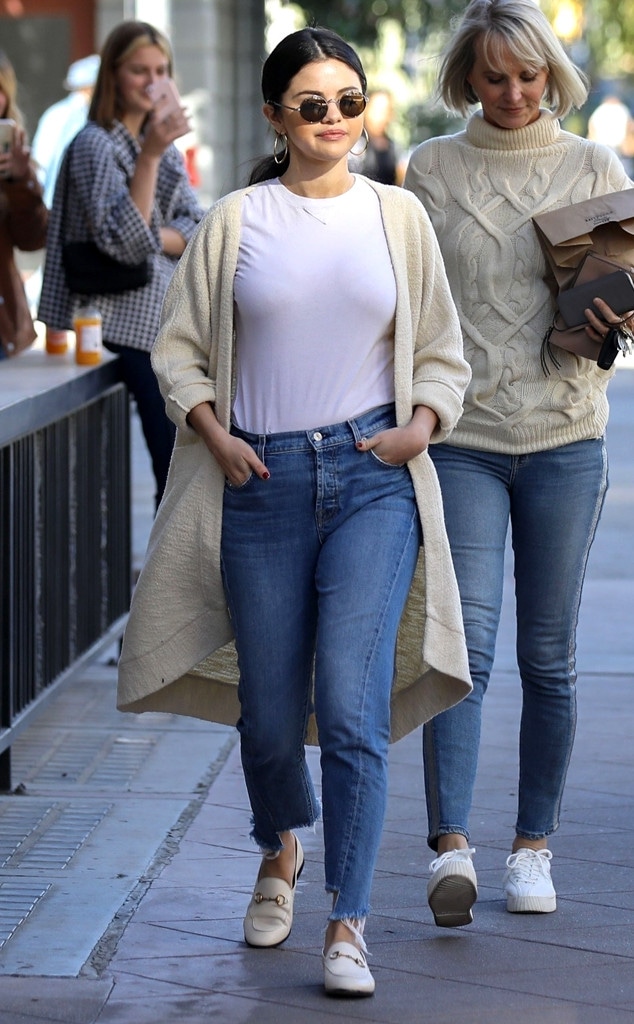 Vasquez / BACKGRID
Selena Gomez has returned to social media.
In her first Instagram post since Sept. 2018, the "Wolves" singer has shared a series of photos of herself with her fans, along with a message. "It's been awhile since you have heard from me, but I wanted to wish everyone a happy new year and to thank you for your love and support," Gomez wrote to her social media followers. "Last year was definitely a year of self-reflection, challenges and growth. It's always those challenges which show you who you are and what you are capable of overcoming."
"Trust me, it's not easy, but I am proud of the person I am becoming and look forward to the year ahead," she concluded her post. "Love you all."
E! News confirmed in October that Gomez had entered a treatment facility to help address ongoing issues related to anxiety and depression.
"Selena has been trying really hard recently to remain focused, and not let her health affect her," a source told E! News at the time. "She has been actively writing new music, and moved to Orange County for a change of pace and a fresh breath of air. Ultimately, with all of her arising health issues, Selena started to feel super overwhelmed."
Last month, Gomez was spotted out in public for the first time since entering treatment, enjoying a day of snow tubing with friends in Big Bear, Calif.
"Selena's back at her house and feeling good," a  source recently told E! News. "She's been spending time with her friends and family and just getting back into her normal routine. She's healthy and feeling a lot happier. The time away was good for her to reset and figure out some new ways of dealing with the issues that have been bringing her down."
Watch:
Selena Gomez Looks Happy in First Photos Since Treatment
Just days ago, Gomez was spotted spending time with her BFF Taylor Swift and Cazzie David in a cute photo on social media.