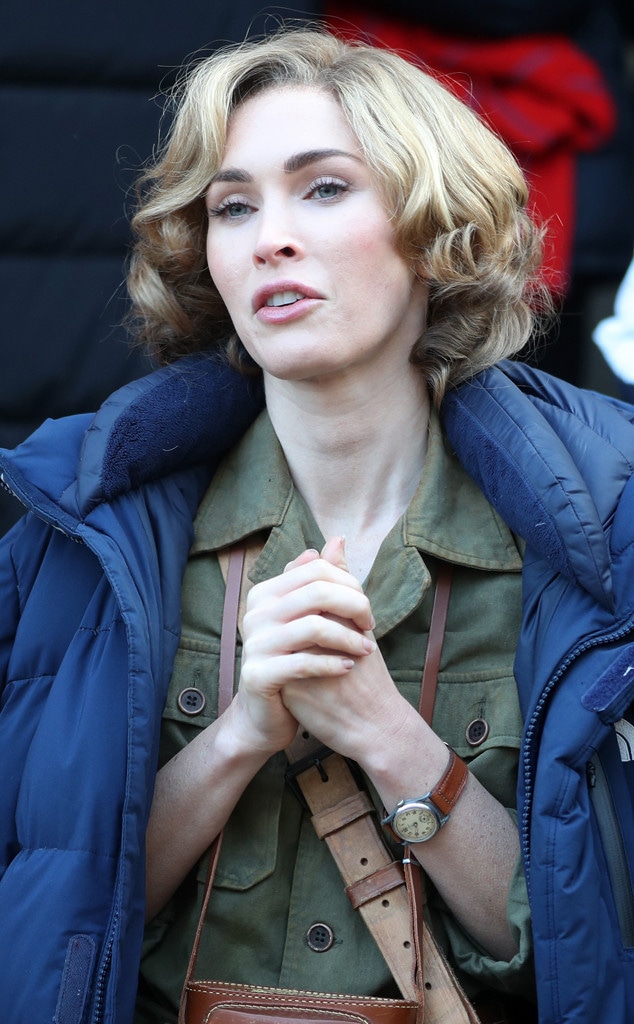 YONHAP/EPA-EFE/Shutterstock
We're not one to place bets, but you likely haven't seen Megan Fox look like this before.
As the actress prepares for a whole new project on the big screen, photographers spotted the 32-year-old with a different style.
In pictures obtained by E! News, Megan sported a blonde wig as cameras rolled in South Korea. She completed her look with a North Face blue bomber jacket, green button-down and a crossover body handbag.
So what is the casual look for?
Megan is currently shooting the Korean War film titled Jangsa-ri 9.15 where she plays the part of war correspondent Marguerite Higgins.
For those who may not know, Marguerite reported during World War ll, the Korean War and the Vietnam War. The New York Herald Tribune reporter is credited with advancing equal access for female war correspondents.
Thanks to her book titled War In Korea: The Report Of A Woman Combat Correspondent, Marguerite also became the first woman to win a Pulitzer Prize for Foreign Correspondence.
"Fox is very passionate about her role and has spent time studying Higgins and preparing visual concepts," a spokesperson for Taewon Entertainment previously shared in a statement to Variety.
A release date for the upcoming project has yet to be announced.