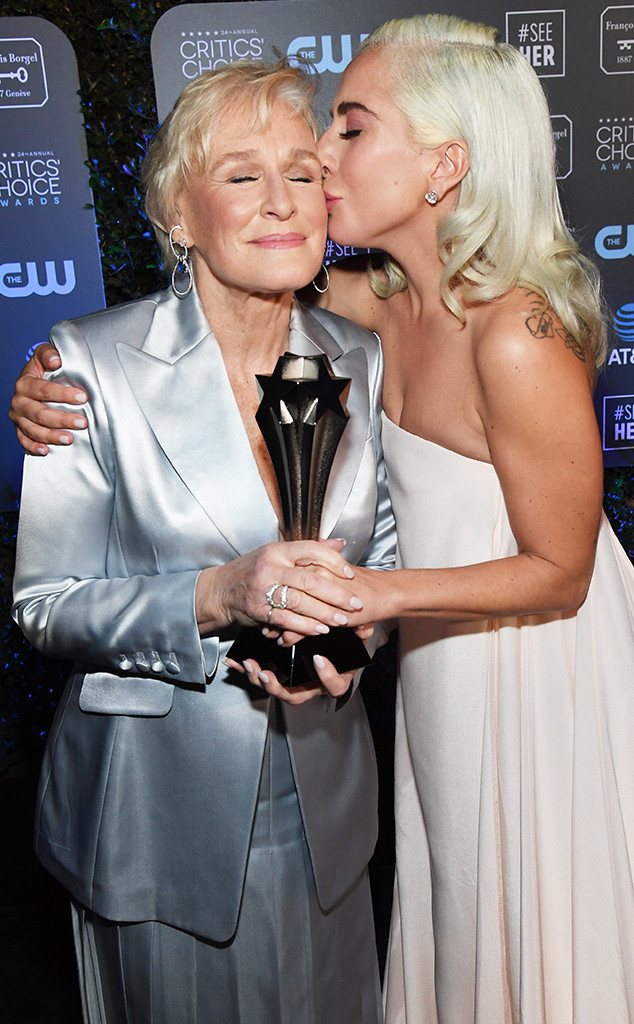 Kevin Mazur/Getty Images
There wasn't just one, but two ties at the 2019 Critics' Choice Awards!
Lady Gaga and Glenn Closewere both tearful as they accepted the award for Best Actress. Close and Gaga were nominated alongside Emily Blunt, Toni Collette, Olivia Colman, Melissa McCarthy and Yalitza Aparicio.
The Wife star accepted the award first and spoke about female empowerment in her remarks. "I was thinking that, you know, the world kind of pits us against each other in this profession. And I know from all the women in this category, and I think I can speak for all the women in this room, we celebrate each other," Close said. "We are proud to be in this room together."
When it was the singer's turn to speak, Close beckoned Gaga to the microphone and let her have center stage. It seems like Gaga could not have been prouder to share the stage with her fellow winner.