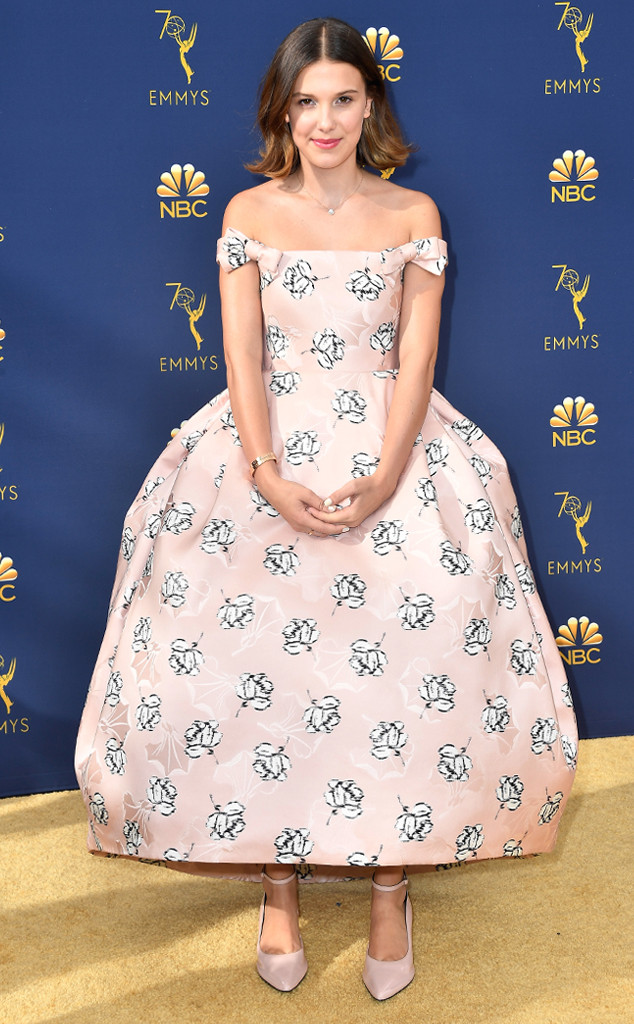 Frazer Harrison/Getty Images
Millie Bobby Brown could care less about mean remarks in her comments section.
The Stranger Things star clapped back at an Instagram user who told her to "act your age." On Saturday, Brown posted two photos of herself standing on a set of stairs as she struck a pose and laughed. She wore a knee-length bodycon dress with a snakeskin pattern on it. She also had on a pair of black studded heels. She encouraged her followers to "write a caption" in the comments section, which is where she faced some backlash.
One person apparently typed in, "Act your age" with a skull emoji. Other people on her Instagram page left both positive and critical comments. Another user wrote, "I thought u were 14...not 19?!?"
Yet another person critiqued, "Take your mother's dress off and go put something age appropriate on that little girls body of yours!!"