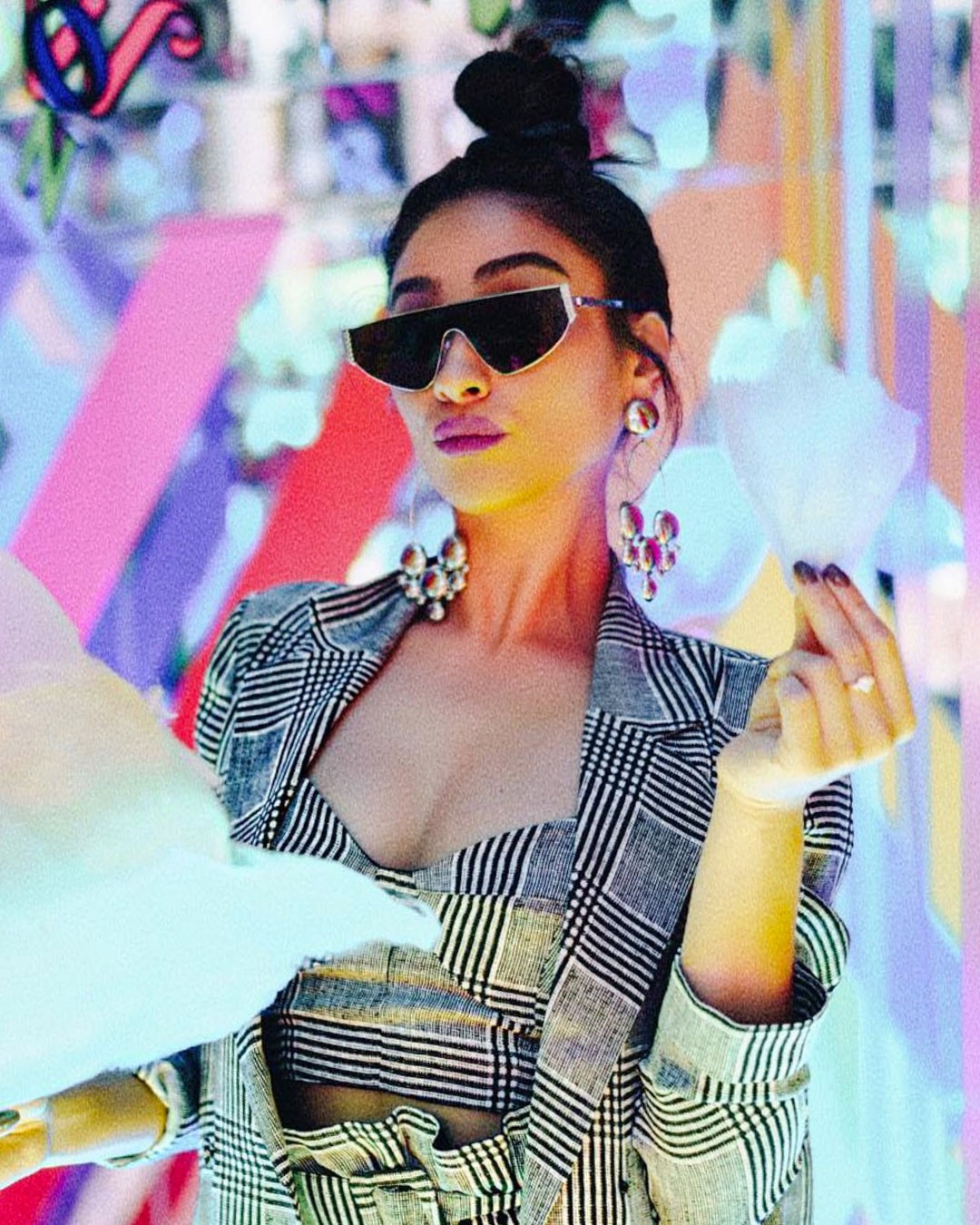 Instagram
Attention social media trolls: Shay Mitchell is. not. here. for. it.
Based on her Instagram, there's no doubt that the You actress is living her best life. The Canadian star posts epic photos with backdrops of stunning international landscapes, flawless beauty and ridiculously amazing fashion on the daily. It provokes the kind of wanderlust that will have anyone seriously planning their next vacation. But, don't get it twisted, her Instagram is the result of her inner ambitions for self-discovery. It's not for validation.
"It's so important to take time to design the life you want to live, as opposed to looking at how other people are living their life," she told E! News at the launch party for her collaboration with Buxom Cosmetics. "You're never going to be able to please everybody, so social media is just my tool to share my experiences and inspire people and let them know what's out there."
Her advice to those addicted to the Insta-scroll: Connect with yourself before you connect to the world. 
"We're so bombarded with images and noises at all hours, it's nice to have a black screen and just have a conversation with yourself," she stated. "As crazy as that may seem, some times you can get a lot of answers and realize a lot of things you may be asking when you have a moment to yourself."
For the star, who has overcome her own personal battles as of lately, including sharing news of a recent miscarriage, finding a balance between self-exposure and self-care has been a priority. 
"To be honest, I do have a limit to social media, whether it looks like it or not," she said. "Being so active on social media, and seeing the positive and negative effects that it can have on anybody, I really did realize how important it is to connect to yourself."
Now, she's perfected the balance, and in 2019, you're going to see more of the star's epic lifestyle, including new globe-trotting adventures and beauty and style trends. And, if you're a budding influencer, Shay has tips, so you can live your best life on and off of Instagram. 
Lesson 1: You have to try new things.
"I'm going to continue to try new things, whether it be hair or makeup. I just have fun with it and I think that's how beauty should be looked at."
Lesson 2: Do your makeup in natural light AND keep your look natural.
Her best beauty advice aligns to the star's beauty goal for 2019.
"Do you makeup in natural light," she said. "Also, [I'm] trying to wear less skin makeup and letting my skin breathe more, and trying to only use concealer as opposed to using full foundation. That's going to be one of my goals this year."
Lesson 3: Discover the power of blush.
"To be honest with you, I've never been one for blush. But, because Buxom came out with their new 12-hour wear blush, I love it because I was finding that blush was the first thing to come off of my face when I'd get my makeup done. Now, I see why everyone does love blush. It adds a youthful glow and makes the rest of your makeup come together."
Lesson 4: Keep your makeup essentials on you at all times.
The owner and designer of Béis Travel keeps these in her cosmetic case: "A foundation with an SPF, a primer and BB cream. Obviously, I always have a lip polish, the Buxom blush..oh, and a mascara."
Cheers to living your best, troll-free life!