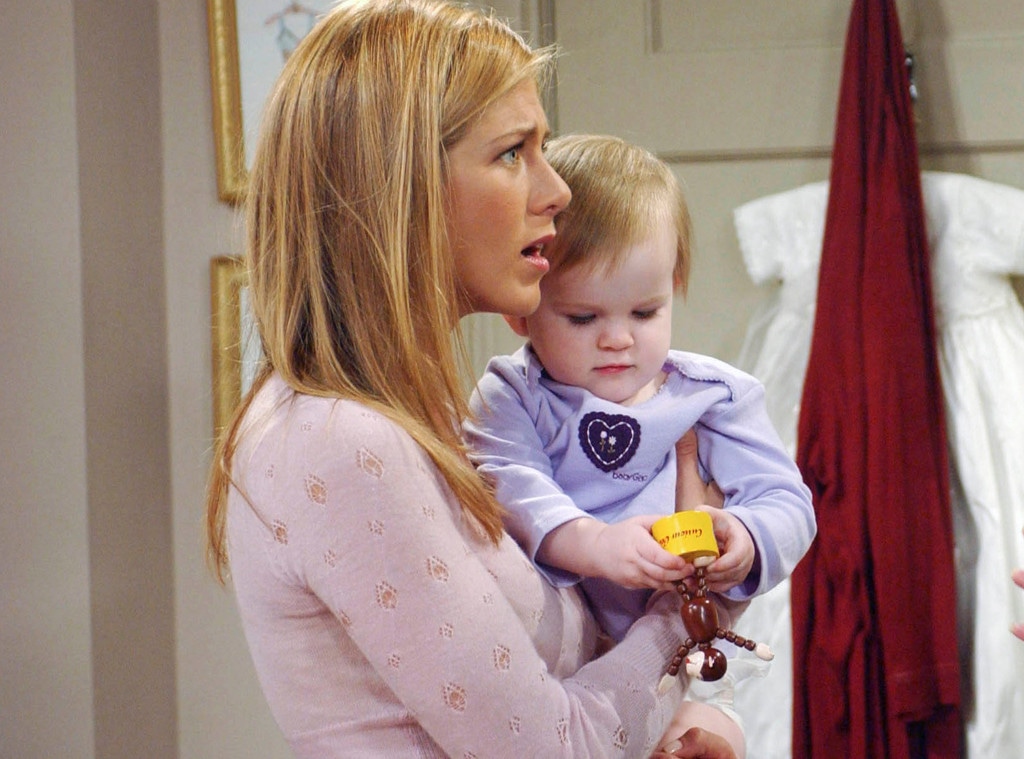 NBC/NBCU Photo Bank via Getty Images
The One Where We Discovered Emma Geller-Green Is a Twin.
Can you believe it's been almost 17 years since the birth of baby Emma? On the season eight finale of Friends in May 2002, the world watched as Rachel (Jennifer Aniston) and Ross (David Schwimmer) welcomed their baby girl, Emma. In later seasons, Ross and Rachel's young daughter was portrayed by twins Cali Sheldon and Noelle Sheldon. Just like with Mary-Kate Olsen and Ashley Olsen in Full House, many shows will hire twin actors to play the role of a young child for filming purposes.
The twins appeared on about eight episodes of the series from 2003 to 2004 before Friends came to an end. Since that time, the Sheldon twins, who are now 16, have appeared in a handful of other acting projects.
And now, the twins have hit the big screen in Jordan Peele's new movie, Us, which dominated the box office over the weekend. The film, starring Lupita Nyong'o and Winston Duke, centers around the Wilson family, who are terrorized by their doppelgängers.
Cali and Noelle play Becca and Lindsey Tyler in the movie, family friends of the Wilsons.
In celebration of the movie's opening night, Cali and Noelle hit the movie theater with their pals.
"opening night was a BLAST," Cali wrote on Instagram along with a group photo.
Us is in theaters now.
This article was originally published on Fri, Jan 11, 2019, 1:35 p.m.