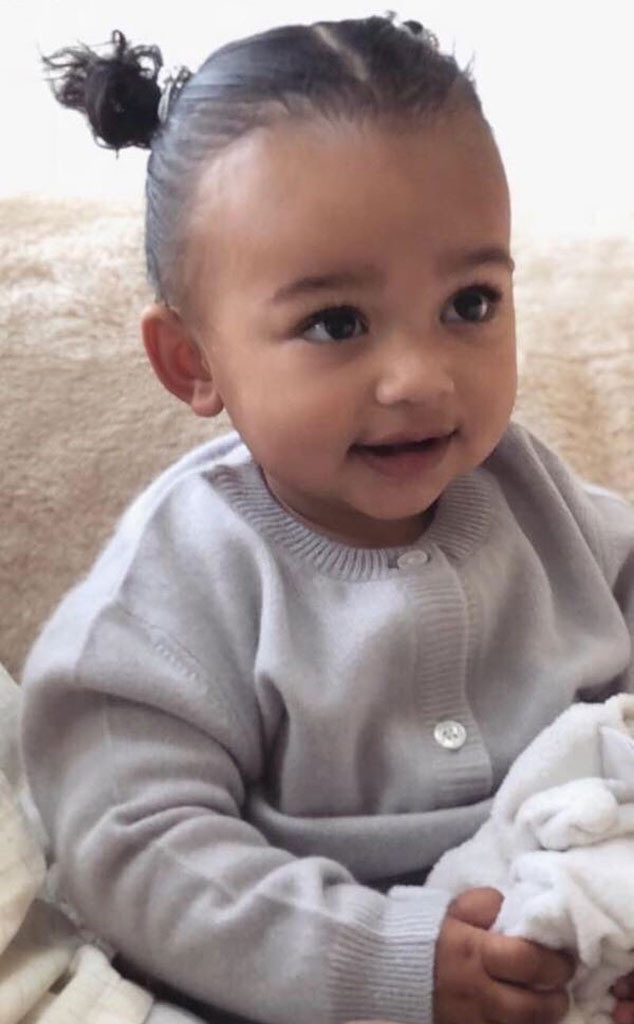 Instagram
It's a party in Chi Town! OK, it's actually a party everywhere, because Chicago West is turning 1 years old today. Isn't that insane and totally exciting?!
This is a pretty big deal, mainly because it seems like just yesterday Kim Kardashian West and Kanye West announced that they were expecting their third child via surrogate. Now, the happy couple is getting ready to welcome another child via surrogate and since Chicago is so darn cute, we can see why they'd want to add to their family ASAP.
In honor of one of the youngest Kardashian ladies turning one—times flies, right?!—we've rounded up the cutest pictures that exist of this adorable little girl.
She really does bring a smile to our faces every time we see her on her mom's social media accounts and therefore we want to celebrate her smile, cute hairstyles and fierce ensembles through pictures.
It's only a matter of time until Chicago is following in her big sister North West's footsteps and demanding our attention any time she steps outside. Before Chicago becomes way cooler than all of us—North is already too cool for school—we are going to take a minute to remember the little one's first year on earth.
As the Kardashian family gears up for a slew of first birthdays this year, with cousins Stormi Webster and True Thompson's birthdays quickly approaching, it's Chicago's time to shine.
Check out the most memorable moments of Chicago's life thus far below and relive the whirlwind year she's had since becoming a West. 
Happy birthday, Chicago! We can't wait to see what this next year brings for you doll.