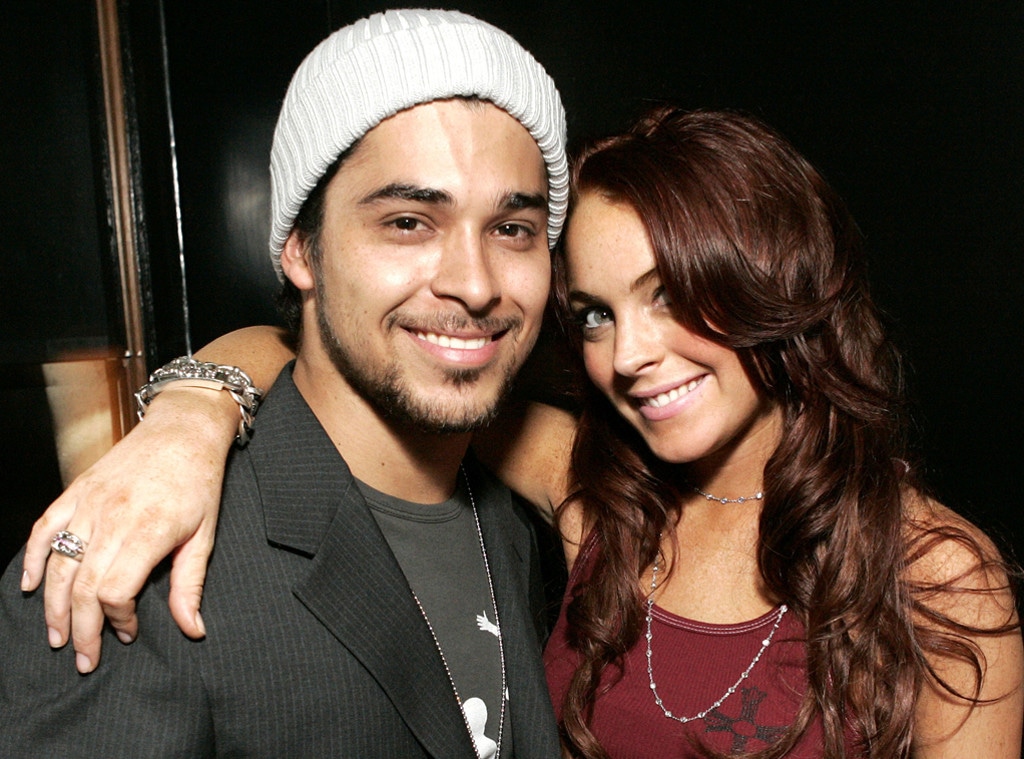 Chris Weeks/WireImage.com
There are some romances Lindsay Lohan looks back on with fondness. 
During her debut appearance on The Howard Stern Show, the Lindsay Lohan's Beach Club star reflected on some of her high-profile relationships, namely Wilmer Valderrama and Samantha Ronson. As fans may remember, the That '70s Show star and Lohan dated in 2004. "He was the first [famous guy]," she told Stern. 
"He was your first guy? Wilmer Valderrama. That guy, it's hard to have a serious relationship because he's so f--king good looking," the host responded. "No, he's a good guy," Lohan answered. 
She feels similarly about Ronson, the British DJ who she famously dated a few years later. 
"We're friends," Lohan said. "We were always more like best friends."
The experience has allowed her to relate with some of her colleagues at her beach club. 
She explained that on the show, Mike, one of the VIP hosts, opens up about being bisexual and people are mean to him about it. "I come to his defense a bit," she noted. "I was like, 'You shouldn't be passing any judgment.'"
After all, she's definitely one to understand what that is like. "Did people pass judgment on you during that time?" Stern asked. 
"Oh my God," she retorted. "I was the first one who was like, that came out about. Really. For my age."
Nowadays, the 32-year-old star is looking for someone much more private. 
As she put it to Stern, "I want to date a guy that's a businessman, doesn't have Instagram, doesn't have social media and is completely off the grid in terms of that kind of stuff."
 Lindsay Lohan's Beach Club airs on MTV on Tuesdays.