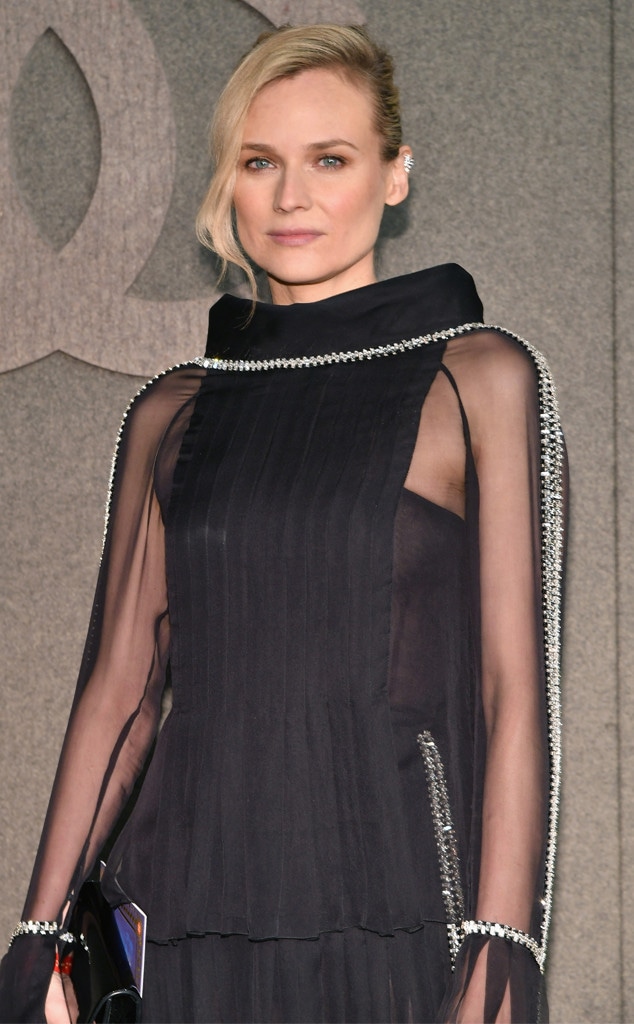 Slaven Vlasic/WireImage
Diane Kruger is not happy with the paparazzi.
After a photographer captured a photo of her and Norman Reedus' baby girl, the actress took to Instagram to ask her followers to respect the little one's privacy. 
"Dear fans, dear non fans, dear paparazzi and anyone with a conscience," she wrote alongside an edited version of the pap photo in which she covered the child's face. "We were just tagged in these paparazzi pictures of me and our daughter. These pictures were taken without our consent and expose a vulnerable and innocent baby. While we understand that some people would like to see a picture of our daughter, we as parents, want nothing more than [to] allow her to grow up in privacy and safety."
She then pleaded with her fans to not share the image.
"Me and @bigbaldhead would kindly ask you to not repost these pictures and help us achieve that goal," she continued. "Whoever has already posted them, please take them down. Please put yourself in our shoes. We are just like any parent wanting the very best for our child. Thank you for your support."
Kruger and Reedus welcomed their daughter near the end of 2018 and have kept pretty quiet about their latest family addition. In fact, the two never publicly discussed their bundle of joy during Kruger's pregnancy. However, The Walking Dead star did share a photo of himself holding the newborn's hand in December, and Kruger also gave E! News a little insight into her new life as a mom.
"It's already chaotic in the house. I don't think it could get any worse," she joked while discussing the baby's first holiday, Reedus turning 50 and her movie Welcome to Marwen. "It's a great moment of joy. We have a lot to be thankful for. It's been a wonderful year. I'm just looking forward to having my own little family, and be together and have take-out because I don't think I can step away to cook."
In addition, she opened up about starting her own holiday traditions with her loved ones. 
"What's exciting is to start your own and anything is possible," she said. "And as long as my home is happy, and light and positive, it doesn't matter."
The baby, whose name has yet to be revealed, is the couple's first child together. Reedus also has a son, Mingus, from his previous relationship with Helena Christensen.