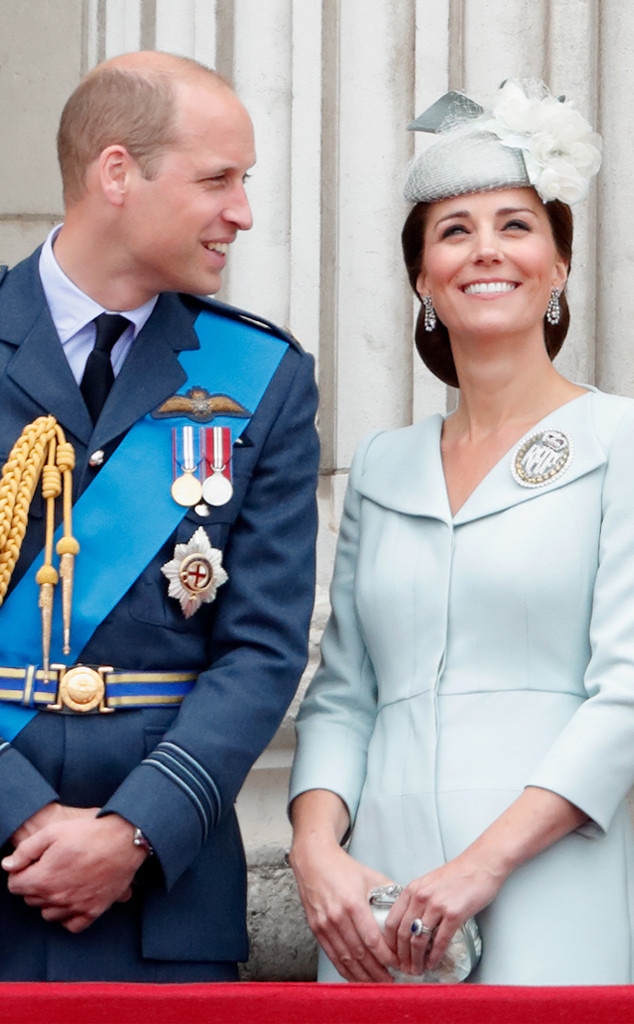 Max Mumby/Indigo/Getty Images
Prince William knows what day it is. 
Wednesday marks Duchess of Cambridge Kate Middleton's 37th birthday. While her celebration plans currently remain a secret, one thing is certain—her husband definitely didn't forget about the big day. 
In fact, the royal had a public engagement on Wednesday morning, where he was given a special gift for his famous wife. William headed to the Royal London Hospital in honor of London's Air Ambulance Charity, for which he was just announced as a patron of their 30th Anniversary Campaign.
At the event, a young girl presented William with a handmade birthday card for the mother of three. "Kate, I hope you've had the best birthday you could ever imagine," 6-year-old Alma Shahar wrote. 
"Thank you for remembering," he said. "I did remember this morning, so I was ok," William added, laughing off a question about what he gifted her. The royal expressed his thanks for the card and complimented the youngster's handwriting. 
Ian Vogler - WPA Pool/Getty Images
The past year has been a big one for the birthday royal, who gave birth to her third child, Prince Louis, in April. This time last year, a source told E! News members of the royal family had gathered at Kensington Palace in honor of the duchess. Kate is "celebrating privately with William and the children," the insider said, referencing Prince George and Princess Charlotte at the time. 
"It's just a quiet celebration at home," the source added. "No big party."
Meanwhile, fans got their first 2019 sighting of her just days ago when she stepped out for church with Prince William and Queen Elizabeth II in Sandringham. 
Happy Birthday, Duchess Kate! Wishing you another special year.