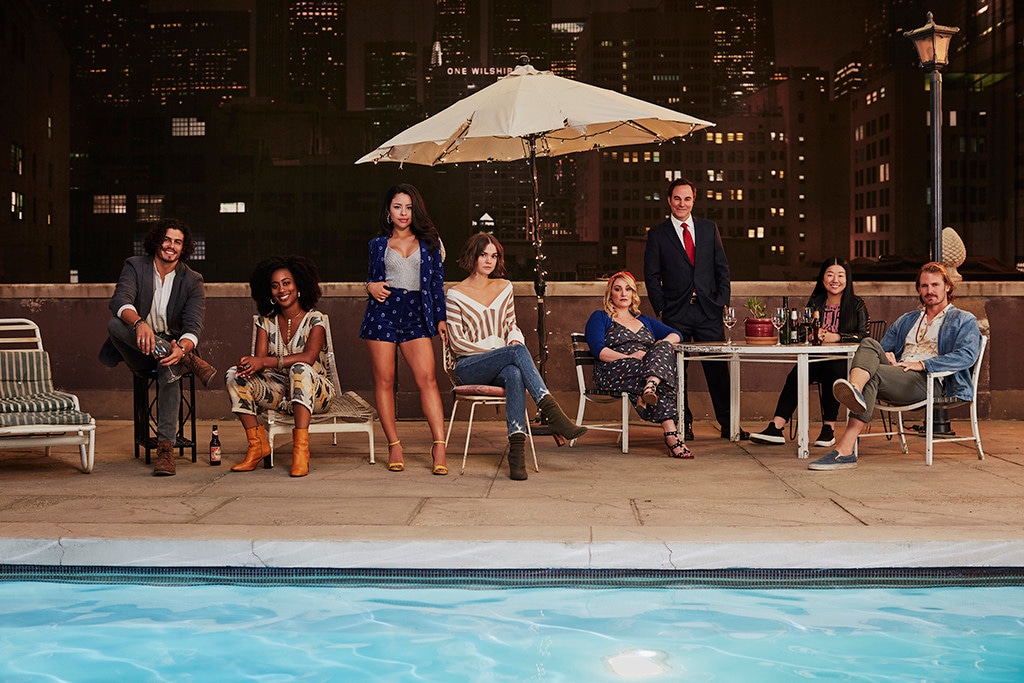 Freeform
Freeform's Good Trouble is here and well hellooooo there is basically how we're feeling right now. 
The grown up spinoff of The Fosters made its debut tonight, with Callie (Maia Mitchell) and Mariana (Cierra Ramirez) making the big move to downtown Los Angeles to start new lives and new jobs. Nearly everything about their move pretty much sucked, from their $250 parking ticket to all of their stuff all getting stolen from their U-Haul to the fact that Mariana moved them into a commune to their really annoying jobs. 
The only bright spots were really the hot guy who also lived in the building who Mariana totally has a crush on but who Callie already slept with (twice), and the new knowledge that the fellow members of their commune are actually pretty cool and nice and also lovable as TV show characters. 
The Fosters was groundbreaking family drama, and this is something new and more adult, even if Callie and Mariana are both up to their same old tricks— self-sabotage, self-pity, a bit of carelessness, and a little too much fun. 
We will not lie, we rewatched Callie and Gael's sex scenes (multiple!) a few more times than we needed to, and by the end of the episode, as the girls were accidentally witnessing Gael hooking up with a so-far mysterious man, it was clear that this is a great, very fun, very sexy show we can't wait to watch more of. In fact, we have seen more, and all we can say is that it gets even better. 
Good Trouble airs Tuesdays at 8 p.m. on Freeform.