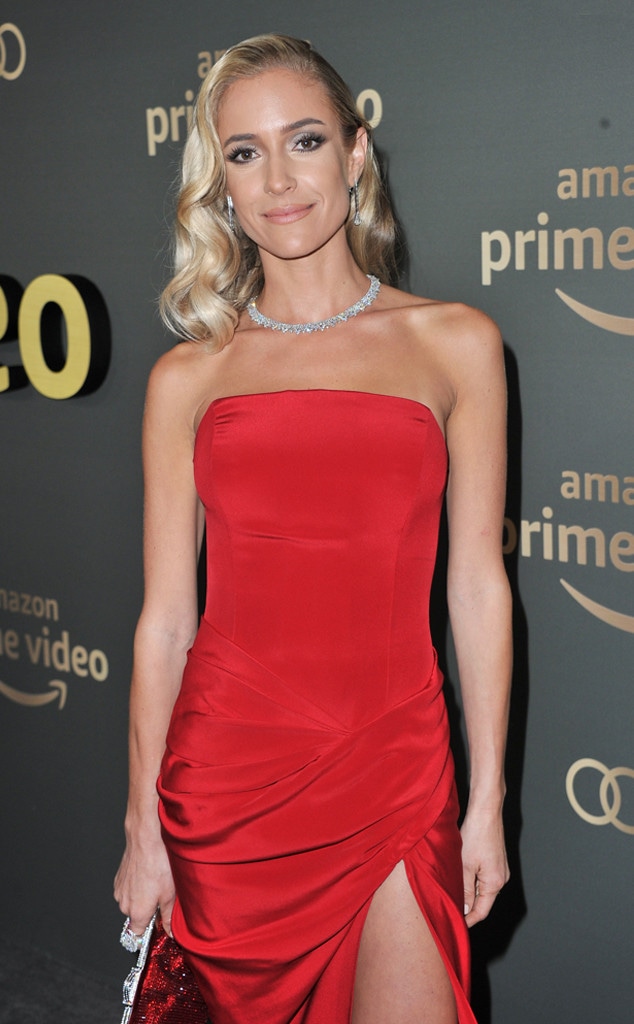 Allen Berezovsky/WireImage
Don't believe everything you read on the wild Internet.
Earlier this week, an Instagram account run by a "yogi master injector" speculated that Kristin Cavallari recently went under the knife for some plastic surgery.
While comparing the reality star's face from The Hills to Sunday night's 2019 Golden Globes, the account speculated that Kristin had "lip, cheek and under eye filler and Botox."
Ultimately, Kristin saw the message and decided to set the record straight. Spoiler alert: They have no idea what they're talking about.
"I've actually never touched my face but thanks for the compliment I guess," she wrote in the comments section. "Maybe get your facts straight before u start making claims like that."
Kristin added, "I'm proud to be injectable free."
The businesswoman, who is gearing up for season two of her reality show Very Cavallari, has been open about sharing her health and beauty secrets.
While she tries to keep her everyday makeup look "very simple," Kristin previously shared her best non-product related beauty tip.
Watch:
Kristin Cavallari Picks Her Favorite 2019 Golden Globes Looks
"Sounds stupid to say, but drink a lot of water and make sure to take your makeup off at night," she previously shared with E! News. "If I don't take off my makeup at night, my skin feels so clogged and disgusting. For me personally, that's huge."
And while she is a fan of several beauty products, there is one that keeps her looking so good on and off the red carpet.
"Sisley Paris Black Rose Cream Mask—it gives you a youthful glow," she once told us. "Today, someone asked me if I got Botox...clearly it works. It fills in all your lines; it's really cool."