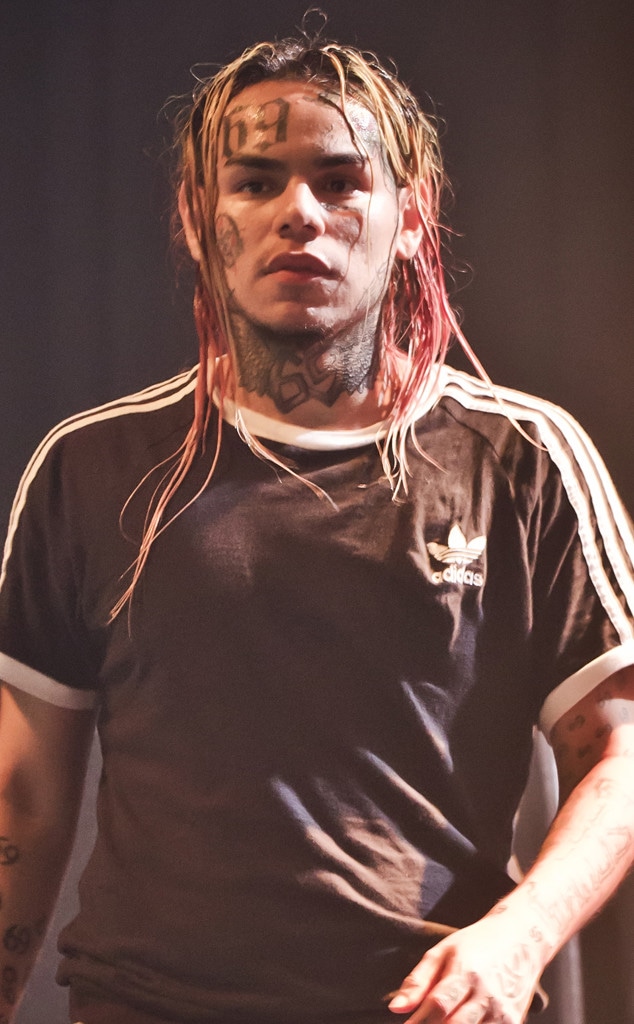 Frank Hoensch/Redferns
Tekashi 6ix9ine gets a kiss from his girlfriend in the first photo of the 22-year-old rapper, née Daniel Hernandez, in prison.
On Monday, Tekashi's girlfriend, Jade, visited him in prison, where the couple posed for a photo together. "He's good luv, enjoy #FreeDanny," she captioned the social media snap, which shows Tekashi grabbing Jade's butt as she kisses him on the cheek.
E! News confirmed in November that Tekashi had been arrested on racketeering and firearms charges along with other members of his crew. A law enforcement source told E! News at the time that the arrests are the product of a joint investigation between PD, HSI, and ATF.
Tekashi was indicted on six counts: conspiracy with others to commit racketeering, discharging a firearm while committing a crime, committing a crime of violence in aid of racketeering, assault with a dangerous weapon, carrying a firearm, and committing a crime in aid of racketeering.
Two of the charges against Tekashi have a maximum sentence of life in prison. He faces a minimum of 32 years in prison.
In late November, Tekashi appeared in court and entered a not guilty plea in the case. He now remains in custody as he awaits trial, which, according to TMZ, won't be until September.