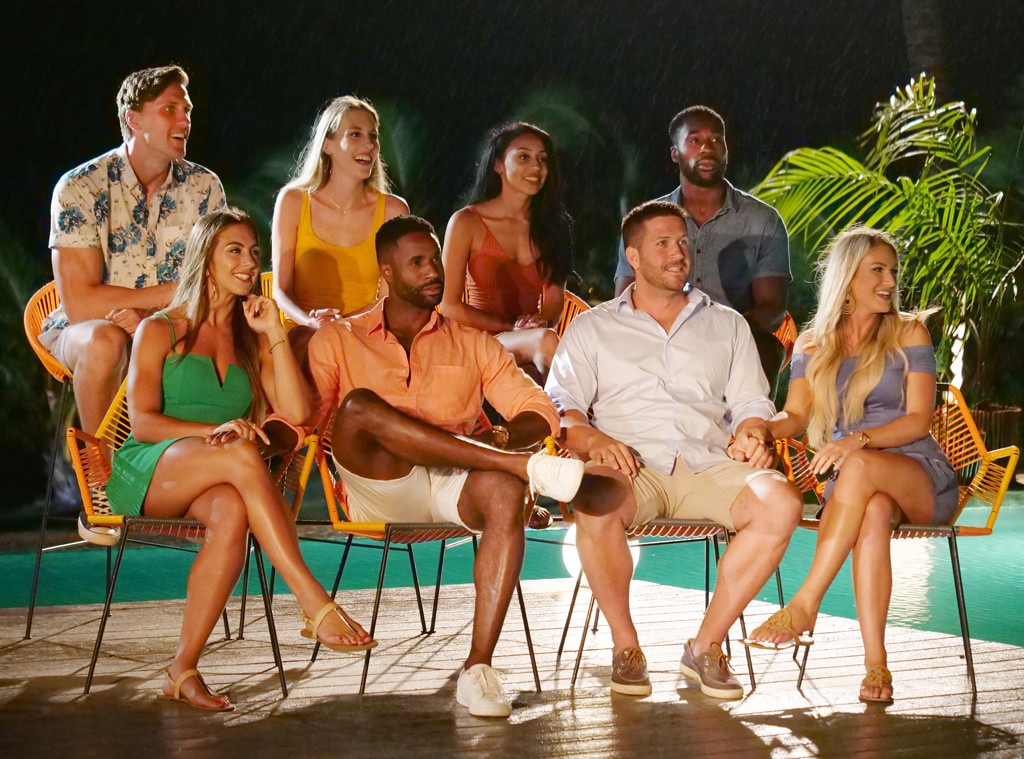 USA
Give in to the temptation and give up your lunch break: The Temptation Island revival premiere is here early.
USA Network is bringing back Temptation Island, the reality phenomenon that ran for three seasons on Fox from 2001-2003 and debuted to huge ratings 2001—16 million viewers and an 8.3 rating in the 18-49 demographic, with original host Mark L. Walberg on Tuesday, Jan. 15, but you don't have to wait that long. The premiere episode is below and on USA On Demand, the USA app and USANetwork.com.
If you're familiar with the original series, this one will feel very familiar. Temptation Island takes four dating couples who are at a vulnerable time in their relationship. On the island, the folks in the couples will decide whether to commit to one another or to give in to the, ahem, temptation.
The action takes place in the tropical paradise of Maui, Hawaii, and the couples are joined by 24 sexy single men and women who are also hoping to find "the one." Will the singles find their match in one of the men and women who came as a couple? You have to watch to find out.
Get a taste of what's in store with the premiere episode above.
This season, viewers will meet Evan Smith, 28, and Kaci Campbell, 29, from Los Angeles. They've been on and off for 10 years, exclusive for five. Then there's Karl Collins, 31, and Nicole Tutewohl, 25, from Chicago. They've been dating for two and a half years. Javen Butler, 25, and Shari Ligons, 25, are high school sweethearts who met when they were 16. John Thurmond, 35, and Kady Cannon Krambeer, 30, met on Bumble and have been dating for three years.          
Temptation Island premieres Tuesday, Jan. 15 at 10 p.m. on USA Network.
(E! and USA are both part of the NBCUniversal family.)