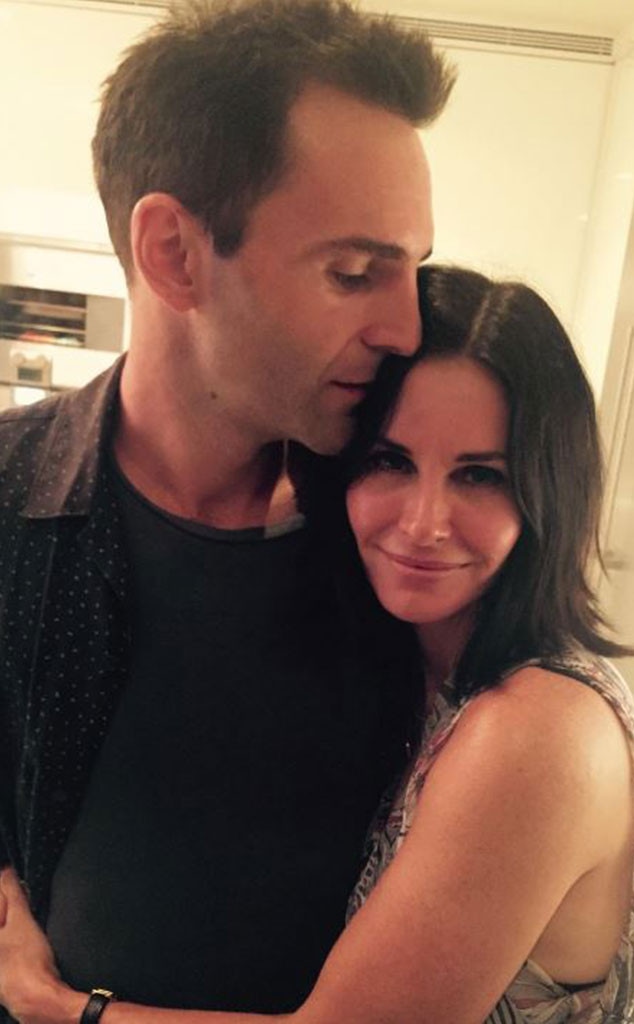 Twitter
Courteney Cox will be there for Johnny McDaid, but will she call him her partner? That's a different story. 
The Friends alum and Snow Patrol musician have been going strong for years, but when it comes to their title for each other, it's not so simple. The topic came up on Jimmy Kimmel Live on Monday night, when Jimmy Kimmel asked the actress, "How is your...man friend? What will we call Johnny?"
"My man friend—that's good. I don't know if that would go over that well," she admitted. "He's my partner—that's what he calls it. Partner."
However, Cox isn't crazy about the label when it comes to them. "I'm from Alabama, so you don't really say partner unless you're in the same sex," she explained. "He's my guy, he's my one, but saying partner is difficult for me."
As an example, she recalled a conversation she had while traveling. "I was in Atlanta not that long ago and I was like, 'Oh, I'm supposed to meet my partner at Section F' and they were like, 'Oh, I'm sure she's gonna be there, don't worry."
As the star added, "Not that it matters—it's just a different way to speak."
Titles and labels aside, it sounds like the two are doing just fine. They famously announced their engagement in 2014, only to call it off and breakup a year later. In 2016, however, they stepped out on the red carpet together again, a visual confirmation of their reconciliation. 
"Just look at us. I love her," McDaid told E! News at the time. "I've always loved her."