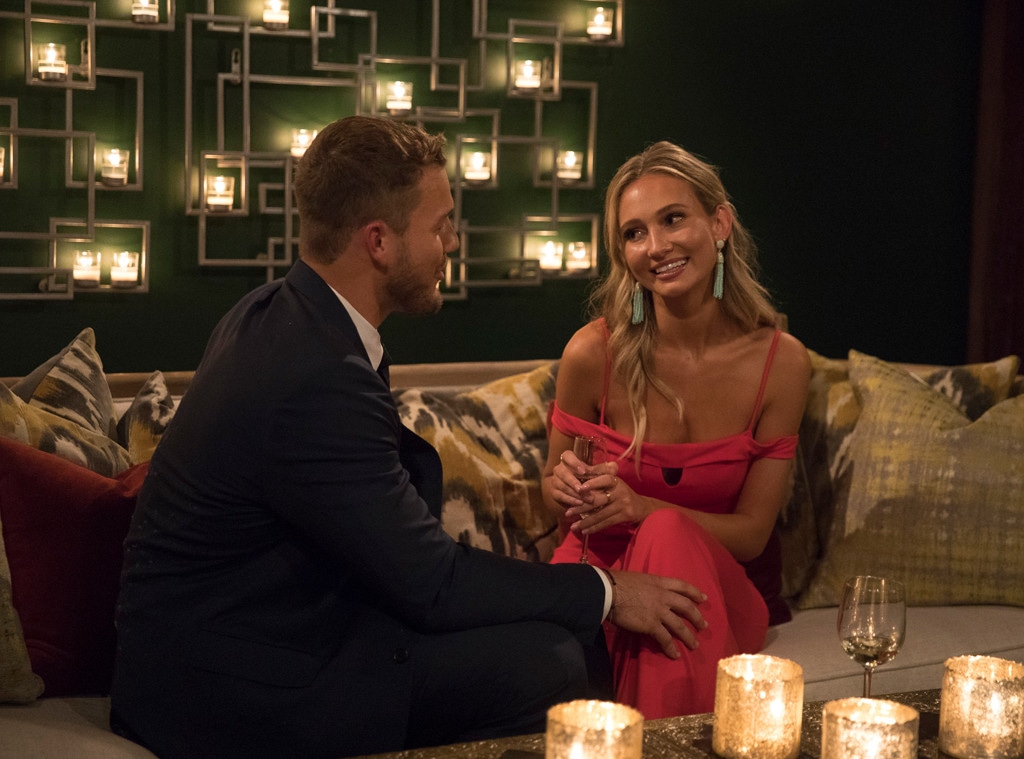 ABC
Remember Bri, The Bachelor contestant who greeted Colton Underwood with an Australian accent? Of course you do, because she went viral for that moment. Bri, 24, is not Australian. She's a model from California.
Bri said she used the fake accent as a way to make a good first impression on Colton. However, she doesn't keep up the charade for long. In a deleted scene from The Bachelor season 23 premiere, Bri fesses up to Colton.
"So, I came up to you with an Australian accent earlier," she told Colton in the clip below. "I don't know if you noticed, I'm not actually Australian."
"Oh! I was like, 'Jesus, where did it go?'" Colton asked.
Bri said she uses the accent as an ice breaker when meeting new people.
"I like to show a lighthearted side of me, so Australian Bri comes in and out," she said.
And get this: She's never been to Australia.
When discussing her modeling and whether she travels, Bri brought back the accent, which prompted Colton to proclaim, "Dang, you're a pro at this."
We wouldn't go that far…
The Bachelor airs Mondays, 8 p.m. on ABC.