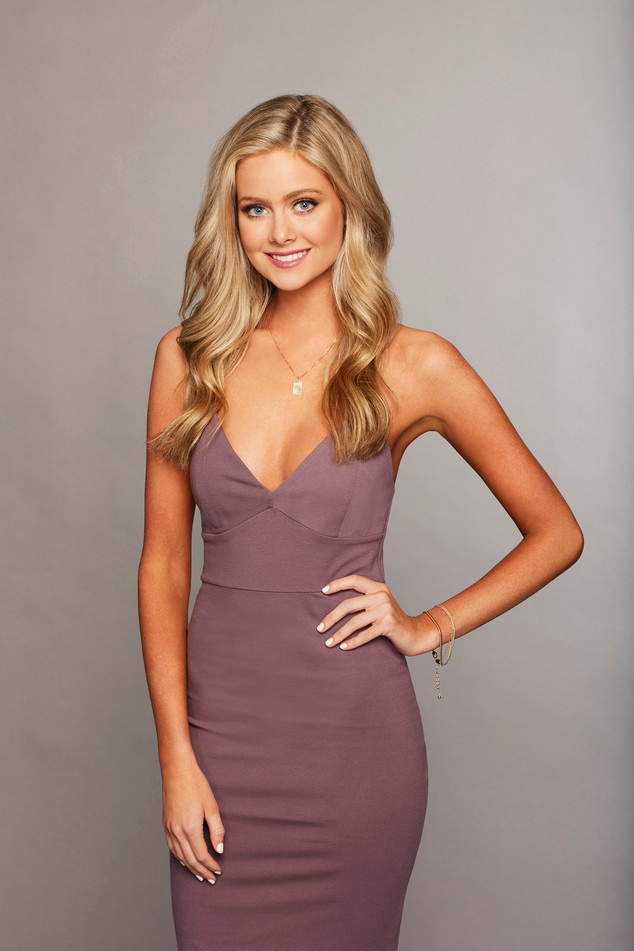 ABC
Season 23 of The Bachelor is officially off to the races, and there's one lucky lady who has piqued Colton Underwood's interest early on. 
Bachelor Nation watched as Hannah G. received the First Impression Rose tonight, a highly-coveted and often times important indicator of who will make it far in the competition. In the most recent seasons of The Bachelorette, both Becca Kufrin and Rachel Lindsay gave their first impression roses to the men who'd ultimately become their fiancés; and the same could be said for JoJo Fletcher and Jordan Rodgers, as well as Kaitlyn Bristowe and Shawn Booth. 
So, yes, the pressure to impress was understandably high amongst the 30 contestants picked to date Colton. Hannah G. rose above the beaded gowns, hair extensions and hopelessly awkward interactions to come out of the first night on top, and for good reason! 
Check out five things to know about Hannah below: 
1. She's Practically an Instagram Model:
While it takes time for some Bachelor and Bachelorette contestants to embrace their newfound social media stardom, 23-year-old Hannah is already a total pro when it comes to curating her brand. With nearly 80,000 Instagram followers and plenty of #sponcon sprinkled throughout her feed, something tells us she'll fit in with the rest of Bachelor Nation no sweat. 
2. But Doesn't Consider Herself a "Model:"
According to Hannah's website, she doesn't pride herself on posing for photographers, writing, "I consider myself to be Hannah, who happens to like the creative aspect of social media [and] modeling in general!" She was first "discovered" in 2013, and has since parlayed what was once just a hobby into an actual career. Hannah is also super into photography, and Bachelor bio describes her as a "content creator."
3. She's a Country Music Video Star:
If Hannah looks a little familiar, it's because she's co-starred in music videos for the likes of Thomas Rhett, Darius Rucker and more. Another place fans might have spotted this stunning Southern belle is while shopping on online retailer Red Dress Boutique. Hannah is the face of the popular brand, which was featured on Shark Tank in 2014. 
4. She's Already Tight With Bachelor Nation:
It appears as if Hannah is close friends with Bachelor and Bachelor in Paradise alum Danielle Maltby, so it's safe to assume she got a few tips from her gal pal before stepping out of that limo and into Colton's heart.
5. Does Hannah Have History With the Other Contestants?:
Spoilers ahead! Some Bachelor blogs have hypothesized that Hannah actually knows a few of her fellow competitors from back home, meaning there's bound to be drama . One of those woman is the reigning Miss Alabama, Hannah B., and recent University of Alabama grad Annie. 
Looks like we'll be seeing a lot more of Hannah G. as the season continues!