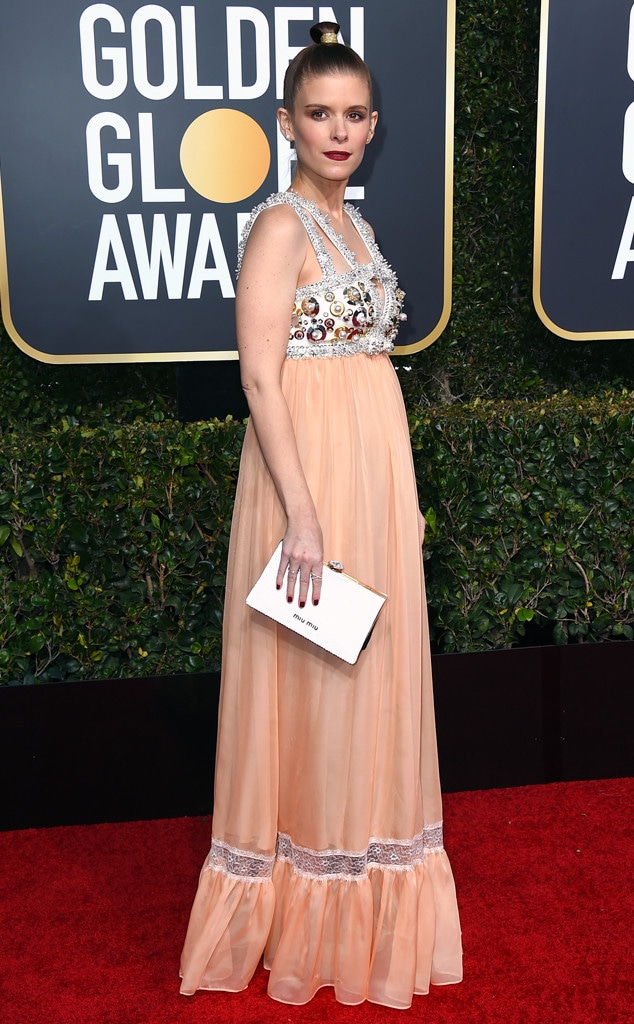 Jordan Strauss/Invision/AP
Congratulations are in order for Kate Mara!
The Hollywood actress is expecting her first child with Jamie Bell, multiple outlets report. 
According to Page Six, who was first to report the news, Kate was overheard telling Emily Blunt at the 2019 Golden Globes that she was pregnant. 
The couple, who has been married since July 2017, has tried to keep their romance on the private side. At the same time, fans have still been able to get a glimpse into this pair's special love story.
"Netflix and chill is date night. Couch. Postmates. That's the date night," Jamie previously shared with E! News when asked about his ideal evening with Kate. "Our perfect date night is a movie and dinner."
Sounds simple, right?
Perhaps it shouldn't be a complete surprise for a couple who opted for a casual wedding at a neighbor's home.
"We actually got married right across the street from our house," Jamie previously told host James Corden during a late-night appearance. "I literally woke up in my own bed and walked across the street, and we had our ceremony."
He added, "When we couldn't find anything we just asked the woman who owns the house across the street, 'Do you mind if we do it there?' And she was like, 'Yes, that's amazing.' So we walked across the street and then when it was done, we spent the night on that property and we crossed the street and came home."
When asked how life as a newlywed is, Jamie couldn't help but gush about his leading lady.
"It feels no different. It feels like been married for years. In the best way," he shared with E! News. "We're having a great time."  Awww!
Congratulations again to the couple on their happy news!