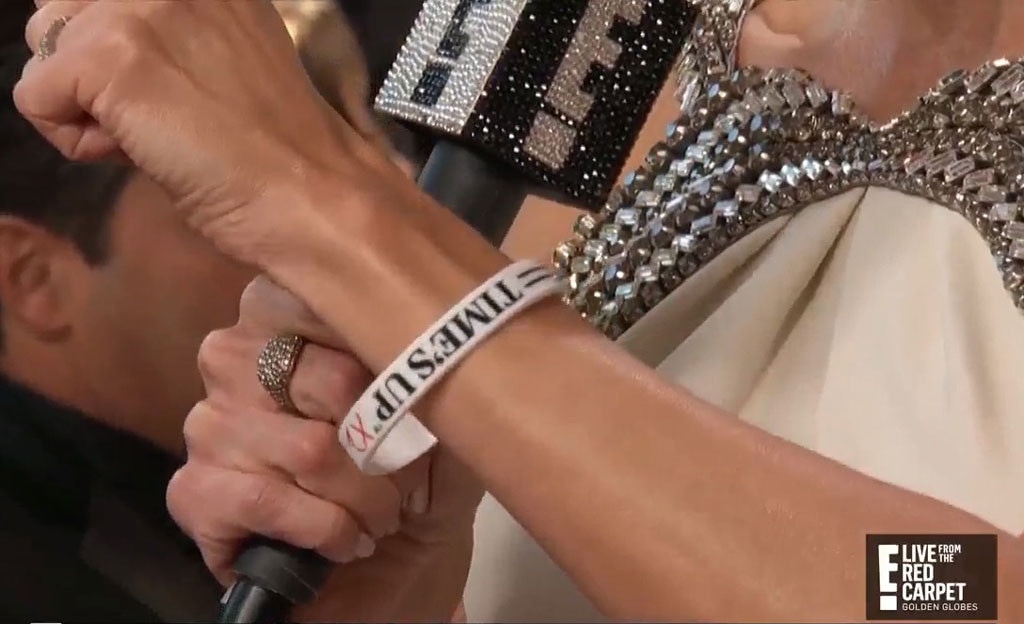 E!
Stars are showing their continued support for the Time's Up movement at the 2019 Golden Globes, one year after the launch of the initiative. 
During E!'s Live From the Red Carpet on Sunday, co-hosts Giuliana Rancic and Ryan Seacrest sported the Time's Up wristbands and explained the meaning behind the accessory.
"I am wearing the TIMESUPX2 bracelet, we'll be seeing this this evening," Rancic said on the red carpet. "I am very proud to be wearing this, we'll be talking all about it tonight in terms of the past year and all the great things that have happened this past year with Time's Up, as well as what we can look forward to in the coming year."
During his interview with Seacrest, Idris Elba could be seen sporting a Time's Up bracelet as well.
Watch:
Regina King's Son Calls Her "Super Mom" at Golden Globes
"Time's up," Ian said, sharing his reason for wearing the pin. "Just for women having equality and safety in the workplace, and all individuals. So, that's really important to me, especially having a powerful woman...they rule the world. And to see them not be safe in the workplace is just terrible."
Attendees are also sporting Time's Up ribbons at Sunday's award show.