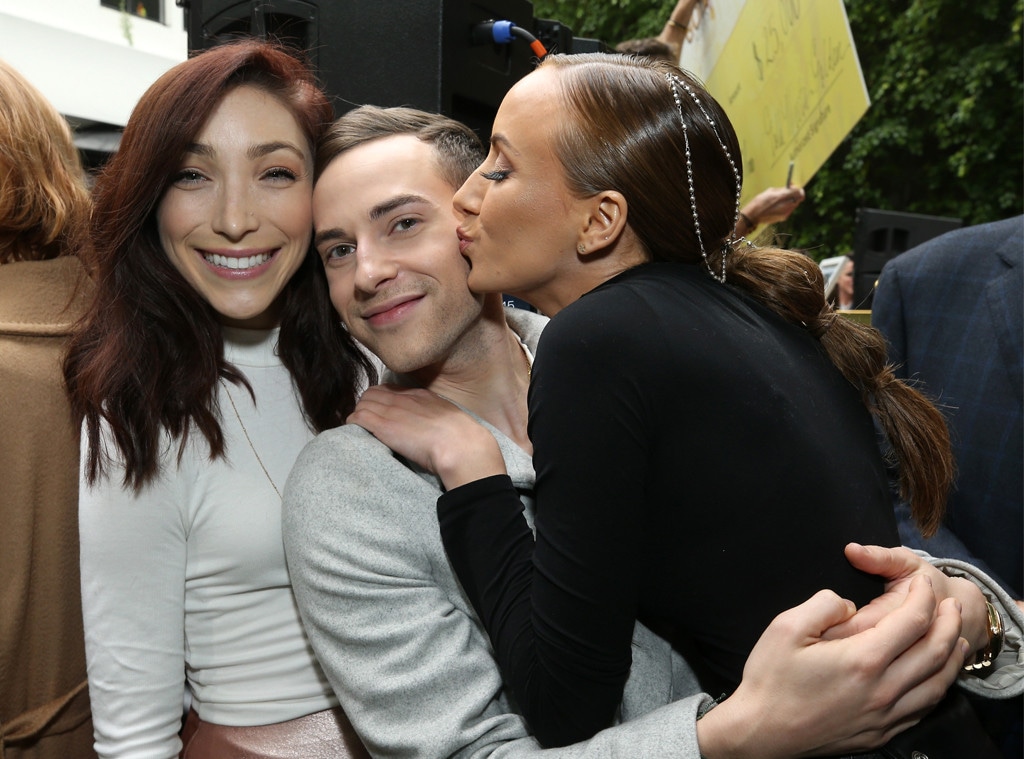 Phillip Faraone/Getty Images for Gold Meets Golden
More gold, less problems!
As excitement continues to build for the 2019 Golden Globes, Hollywood's biggest stars are beginning to celebrate at a variety of parties in town.
It certainly was the case for figure skater Adam Rippon who headed to Gold Meets Golden where Olympic athletes and Golden Globe nominees came together for a special brunch.
"Everyone has been so nice. It's a great way to kind of combine my two worlds and have them collide," Adam shared with E! News exclusively. "I have so many of my friends from sports here today and also a lot of other people I've met last year through the entertainment world so it's been really great to reconnect with all those people."
One special friend was Nicole Kidman who hosted the event sponsored by Coca Cola and Smartwater. As soon as the Big Little Lies star spotted Adam inside the venue, she stopped for a hug and posed for photos.
Watch:
Must-Knows for Golden Globes 2019
"Nicole and I have met before and today she came up to me and said 'You still smell really good,'" Adam told us. "And I was like, would you expect anything less?!"
And while A-list Hollywood stars are always a thrill to see, there's nothing like reuniting with your fellow Team USA Olympic athletes.
"I didn't even recognize Nastia Liukin because she dyed her hair but I mean, I love her to death," Adam shared. "Meryl Davis I haven't seen since we went on tour. It's just really fun because it feels like my two worlds colliding right now."
Take a look at just some of Adam's highlights from Golden Globes weekend in our gallery below.
When it comes to what's next for Adam, the athlete admitted you won't be seeing him compete in the next Winter Olympics.
"I'm going to be 30 this year so no," he shared while laughing. "Everyone I'm competing with would be 18 and in shape and not fat."
Adam added, "I've been really lucky to do so many things in entertainment and I love it and I've always been a performer so I'm trying to explore that a little bit."