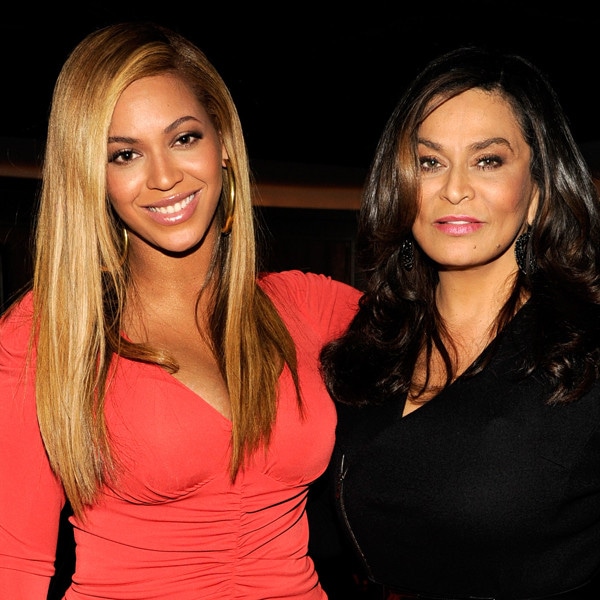 Kevin Mazur/Getty Images
Beyoncé loves her mom Tina Knowles Lawson like XO.
The superstar's mom was surrounded by friend and family on Friday night as her husband, Richard Lawson, surprised Tina for her 65th birthday in Los Angeles.
Tina shared photos on social media from the evening, including one with the mother-daughter combo posing and blowing kisses at the camera in a series of photo booth shots. Both women fittingly wore crowns in the pictures.
It started on Friday during the day when Richard once again surprised her and her friends with a "spa day." The birthday girl posted many videos and photos from her plethora of celebrations, including riding in a limo sipping champagne with her gal pals en route to the spa day.
Both Bey and Tina wore epic pantsuits that evening. Beyoncé's was sparkling green and her mom's was red with a black belt. Talk about a power combo!
What seemed to really get Tina the most was the fact that Richard pulled off the party without her finding out. In one video of Richard giving a speech, he spoke about how pleased he was that she had no idea about the fête. "We pulled this s--t off!" he yelled into the microphone. "You know how difficult this is for Tina Knowles Lawson? Oh my God!"
She shared similar words in the video's caption. "I am almost impossible to fool so my wonderful hubby Richard did an amazing job of keeping this party a secret that's major."
"This is really beautiful," she told the party-goers in another clip. "I love you."
The birthday star also posted a picture with comedian and Get Out hero Lil Rel Howery. "Lil Rel @comedianlilrel Is blowing up," she wrote in the caption for the picture of them smiling. "But he took the time to stop by on my birthday."
If only we could all be that lucky. Happy birthday, Tina!