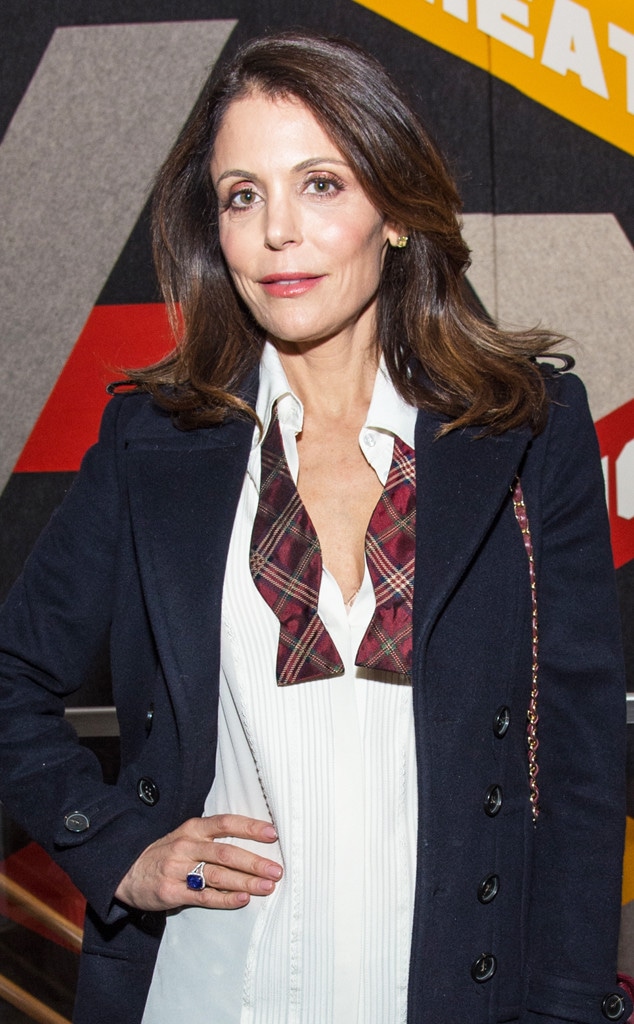 Mark Sagliocco/Getty Images
Just weeks after Bethenny Frankel's fish allergy landed her in the ICU, The Real Housewives of New York City star had her flight turned around due to bass served onboard.
The reality star opened up about the ordeal via Twitter on Thursday. 
"Called airline mult x to say I have fish allergy. Got on & they're serving bass," the Bravolebrity recalled.
According to Frankel, the airplane's staff claimed "they couldn't not serve it." Then the plane started "turning around." Frankel claimed she "protested" because rerouting the plane "would delay people."
"Cabin asked to not serve it & pilot made announcement to plane," Frankel continued. "That was fun. #epilife."
It's unclear if the plane ultimately reached its scheduled destination.
After getting questioned by her followers, Frankel went on to explain her allergy.
"To clarify: some allergens are transmitted by touch & air. Fish is one & is fatal," she tweeted at one point. "The more exposure to them, the more susceptible. It's not like an immunity thing where more exposure means less susceptible. It's opposite. I've always kept it quiet but that's over now."
She also called upon the airline industry to change. 
"There are 7 allergen groups & fewer are airborne. The airlines and world needs to change," she wrote. "I was always self conscious about it & today didn't help."
When another follower asked if they could have served her a vegetarian option, Frankel made it clear her complaint wasn't about her inability to eat onboard.
"I don't care about the meal," she replied. "Being trapped in a cabin w no windows w cooking fish is a death trap."
Followers also asked the TV star why she didn't fly private.
"I ain't got it like that. And I want to work less not more," she tweeted, later adding: "I am fortunate enough to do that sometimes but it is a massive waste and not environmentally friendly if doing solo. But I hears ya."
Ultimately, Frankel decided not to name the airline that caused the incident.
"This airline knows who they are," she claimed. "And this policy will change if it is all I focus on. I almost screwed everyone's night up too, which the pilot delightfully announced."
This wasn't the first time Frankel has spoken out about her allergy. She was also hospitalized in December after she ate soup containing fish. Frankel claimed she "itched & was unconscious for 15 minutes" before being taken to the ER and ICU for two days.
"I couldn't talk, see," she wrote, "thought I had a stroke & dying & told if 5 mins later I'd be dead. 911 & EPI saved me. I'll never not carry an #epipen @newtonwellesley xo."
She also opened up about it on an episode of her hit Bravo show.
"It's the worst feeling," she said during a confessional after having an allergic reaction. "Your throat gets itchy. You feel like you're going to throw up. It's like a poison inside you."
(E! and Bravo are both part of NBCUniversal).