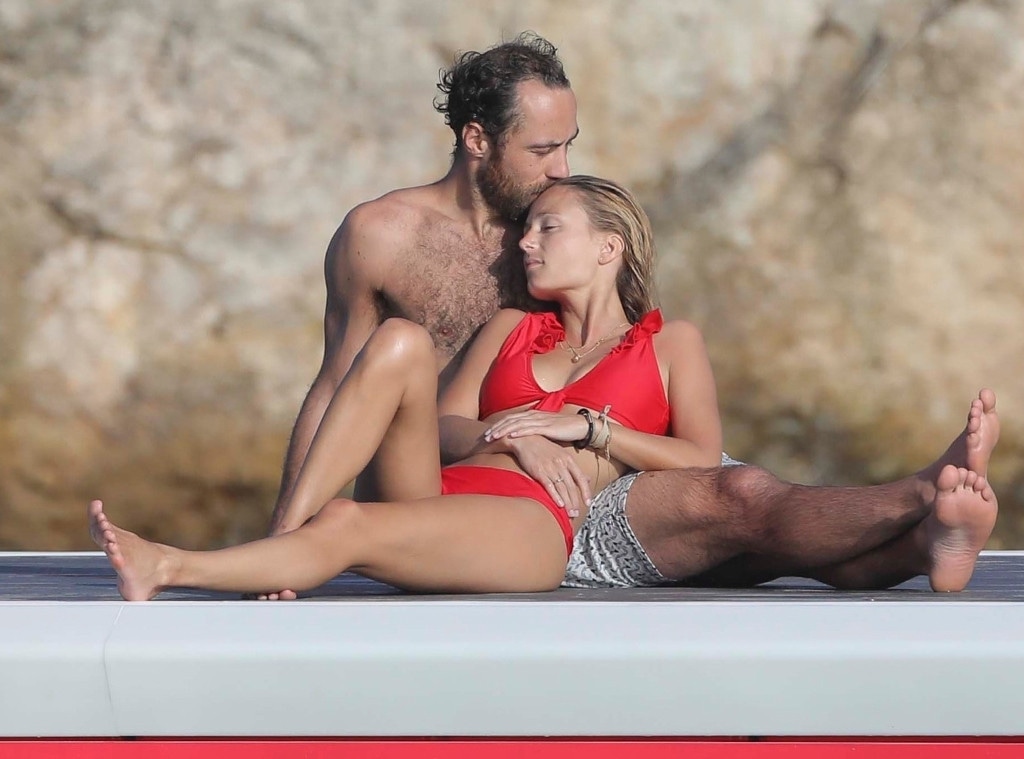 Revolver / BACKGRID
No need for sun in St. Barts—James Middleton is bringing plenty of the heat with his new girlfriend. 
Duchess of Cambridge Kate Middleton's 31-year-old younger brother appears to have a new lady in his life, according to new snaps of him kissing a woman atop a platform in the sea while vacationing on the island. That woman has been identified by The Daily Mail as 29-year-old financial analyst Alizee Thevenet. 
The pair was spotted on Wednesday embracing in a smooch, James donning swim trunks and Alizee sporting a red bikini. In a picturesque moment, the woman was also photographed leaning on Middleton's chest as he held and kissed her head. How romantic!
It looks like James kicked off 2019 with plenty of love. 
However, the two weren't alone for long. The couple was also with Spencer Matthews, who is sister Pippa Middleton's brother-in-law, and his wife Vogue Williams. New mom Pippa was also not too far away, rocking a white bikini and enjoying another beach with her husband James Matthews. 
Pippa and James' mother Carole Middleton was also spotted on the trip with them, a sign that the romance is not brand new. "My daughter Alizee is very happy with James, they are very much in love," her father told The Daily Mail. Another source told the website they have been dating for six months. 
Meanwhile, James Middleton's famous ex-girlfriend Donna Air, whom he dated on and off until late 2017, shared a snap of her and her beau Ben Carrington on vacation in Switzerland on Instagram. 
Needless to say, it looks like they both have moved on.