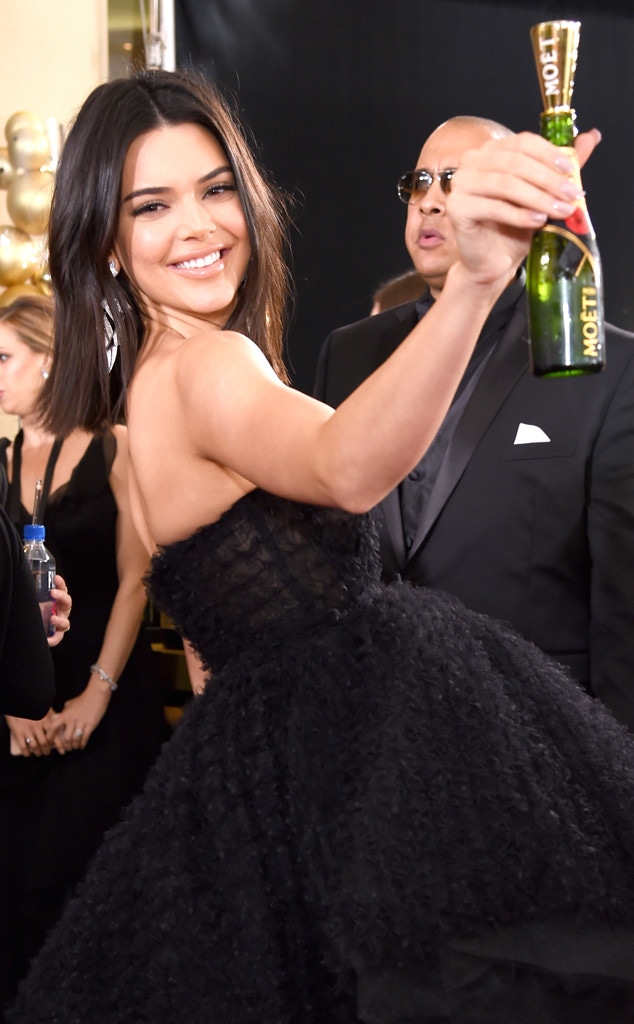 Michael Kovac/Getty Images for Moet & Chandon
The time has come to start polishing those champagne glasses in anticipation of the 76th Annual Golden Globe Awards, and rest assured there will be no shortage of Moët & Chandon to fill them.
There's more to celebrate, though, as the "Champagne of Cinema" Moët & Chandon is marking its 10th year exclusively on the Golden Globes red carpet with its philanthropic initiative, "Toast for a Cause." Now a highly-anticipated staple at the annual ceremony, the program gives nominees an opportunity to raise a toast with Moët & Chandon's Imperial Minis in support of their favorite charities.
For each toast raised, Moët & Chandon donates $1,000 to the chosen charity in the nominee's name. More than 200 nominees have participated in the philanthropic initiative, including Kendall Jenner, George Clooney, Leonardo DiCaprio and Jennifer Lawrence.
Since this program began, Moët & Chandon has raised over $250,000 for more than 150 charities, funds and causes across the country like the American Red Cross, Time's Up and UNICEF.
This year, Moët will extend "Toast for a Cause" beyond the red carpet and into those watching the Globes at home, allowing viewers to participate, celebrate and raise funds for non-profit organizations via social media.
So as you sip your Moët & Chandon at your Golden Globes viewing party, just know that you're imbibing in style for a good cause, too. Cheers to that!