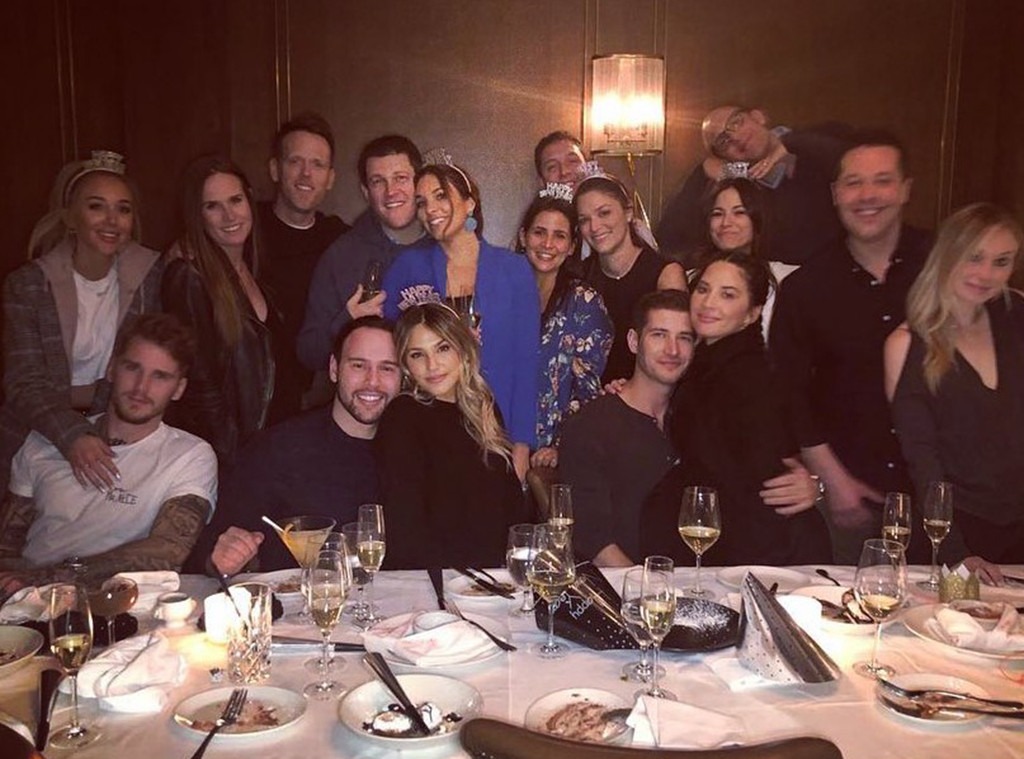 Instagram
They say a picture is worth a thousand words.
And after looking at Olivia Munn on New Year's Eve, we'd say the actress is very happy.
Earlier this week, the Hollywood actress attended Scooter Braun's intimate holiday party. And in photos posted on the talent manager's Instagram, Olivia was able to celebrate with her new man Tucker Roberts.
"About last night," Scooter captioned the collage of photos. "Happy New Years!"
In addition to sitting on Tucker's lap at a dinner table, Olivia also posed for a solo shot with the pro gamer as Scooter attempted to master the photobomb.
"We ended 2018 with amazing friends, thoughtful speeches, so much laughter, @yael pumping breast milk in the corner, and most importantly, a big #Mafia win," Olivia shared in the comments section. "Love you guys!!"
Back in December, Olivia and Tucker sparked romance rumors after the pair was spotted holding hands while shopping in Beverly Hills.
And although the duo isn't Instagram official just yet, New Year's Eve makes it pretty clear these two are enjoying spending time together.
Romance aside, Olivia couldn't help but look back on the past 12 months in a recent social media post. Despite a scandal involving her Predator co-star, the actress says she is thankful for the support of her fans and followers.  
"Happy New Year!!! Thank you so much to everyone who has been so supportive. A lot of people talk about the negative impact of social media, but I have always been able to find support and kindness from you guys, especially back in September," Olivia explained on Instagram. "Your love and respect lifted me up and helped give me the courage to stay strong. There is darkness in every place you look, but there is also so much light and humanity and that's what you brought to me."
She added, "I'm forever grateful. Thank you so so so much. I'll see ya in 2019."