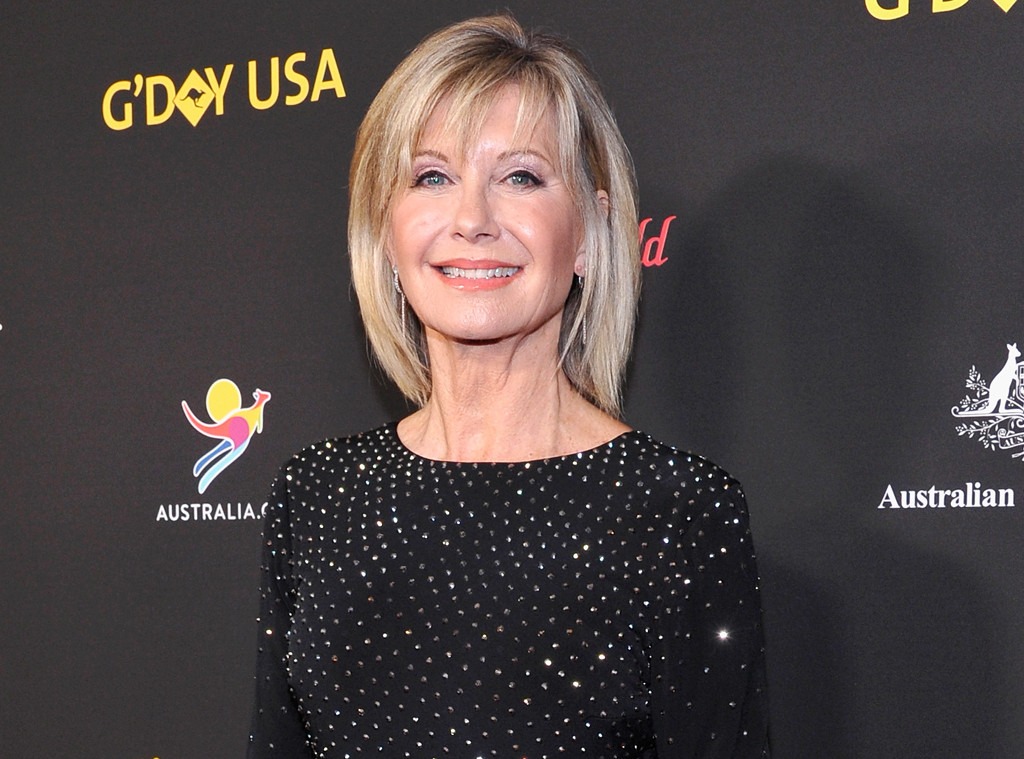 John Sciulli/Getty Images
Olivia Newton-John is in "good health" amid her cancer battle, her niece says, following rumors that the Grease star is allegedly dying.
It was revealed last year that the 70-year-old singer and actress is battling cancer for the third time in more than 25 years. Last week, RadarOnline claimed Newton-John's body was shutting down and that she is "clinging to life" while planning on spend her final days at her home near Santa Barbara, California with husband John Easterling and her daughter Chloe Rose Lattanzi. The report spurred a flurry of rumors on social media and tabloids in the star's native Australia, one of which claimed the star had "weeks" to live.
"Just giving you the heads up that Livvy is in good health, so let's leave that distressing rumor where it belongs," Newton-John's niece Tottie Goldsmith wrote on Instagram on Wednesday.
Goldsmith, 56, told Australia's Seven Network that her aunt had given her permission to speak publicly about her, adding, "You can rest assured she is going nowhere and in really good health. A sick rumor."
Watch:
John Travolta & Olivia Newton-John Reunite at "Grease" Celebration
Newton-John was first diagnosed with breast cancer in 1992. She underwent chemotherapy and a double mastectomy. In 2013, doctors discovered a malignant tumor in her shoulder, which forced her to postpone North American tour. She was treated with conventional medication and natural therapies to boost her immune system. The tumor shrunk, but the cancer continued to metastasize. In 2017, a third tumor was found at the base of her spine.
"My husband's always there, and he's always there to support me, and I believe I will win over it and that's my goal," she told Australian CNN affiliate Sunday Night in an interview that aired in September.
"I'm one of millions in this fight...in this journey," she said. "I see it as part of my mission, maybe. I'm still treating it and I'm treating it naturally and doing really well."
Newton-John said she has undergone radiation, adheres to a sugar-free diet and also take cannabis oil for pain relief and insomnia.
"A lot of cannabis my husband [John Easterling] grows for me in California, it's legal to grow a certain amount of plants for your own medicinal purposes," she said. "I'm very lucky that I live in a state where it's legal and that I have a husband that is a plant medicine man, how lucky is that?"
Despite her illness, Newton-John occasionally appeared at celebrity and charity events last year. In September, she, her husband and her niece traveled to Melbourne, Australia and appeared at the annual Wellness Walk and Research Run, aimed at raising funds to support cancer research and wellness programs at the Olivia Newton-John Cancer Wellness and Research Centre.
A month earlier, Newton-John reunited with John Travolta and other Grease co-stars at the Academy of Motion Picture Arts and Sciences' screening and Q&A celebrating the 40th anniversary of the iconic musical film.