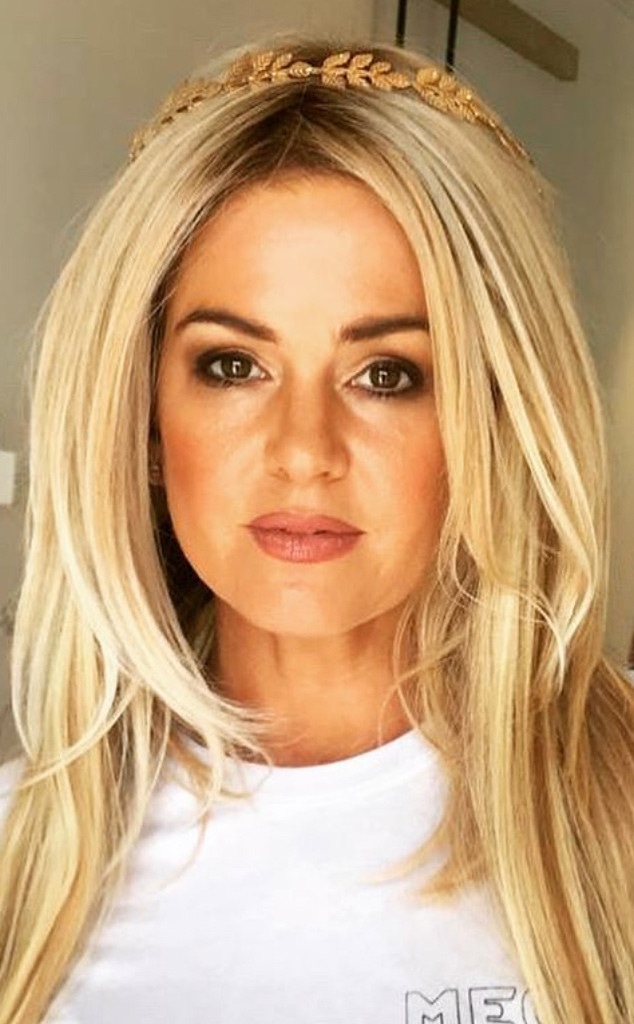 Instagram
New Year, new look.
Isla Fisher ditched her red hair and went blonde for 2019.
The actress shared a picture of her luscious new locks via Instagram on New Year's.
"Go blonde in '19 or go home," she captioned the snapshot.
At least the Wedding Crashers star won't be confused with Amy Adams anymore. The comparisons were actually so frequent that Fisher once issued a PSA on Jimmy Kimmel Live! notifying viewers they weren't the same person. 
"We have totally different names; hence, we are totally different people," she said at the time. "It's really not that confusing." 
To be fair, the actresses share more than just a similar resemblance. They even both appeared in the thriller Nocturnal Animals.
Sometimes, Fisher played along with the mix-ups—like the time Lady Gaga complimented her on her performance in American Hustle, which Adams starred in alongside Jennifer Lawrence, Christian Bale and Bradley Cooper in 2013. 
"I'm thinking 'Oh my gosh. It's Lady Gaga. I love her so much. I don't want to tell her the truth,'" Fisher told Jimmy Kimmel. "So, I just gracefully thanked her and bowed my head."  
The real kicker was when Adams later walked past the two stars.
"So I'm like, "There's Isla Fisher,'" Fisher recalled. 
There was also an incident at IKEA where a woman and her two kids asked Fisher to sing a song from Adams' 2007 movie Enchanted.
"I sang probably three verses before she just backed away realizing that I was clearly not Amy Adams," the self-described "tone deaf" star said.
Tommaso Boddi/Getty Images for Baby2Baby David Livingston/Getty Images
Then again, Adams isn't the only redheaded star Fisher has been mistaken for. The Confessions of a Shopaholic star made a joke about all of the possible errors after a Starbucks barista misspelled her name on a cup. 
"Better than Izla, Lisa, Eyelay, Amy Adams, Jessica Chastain, Bryce Dallas Howard and occasionally when I haven't shaved...Ed Sheeran," Fisher joked at the time.
To be fair, even Fisher has gotten her auburn associates confused.
"Amy Adams played Maya in Zero Dark Thirty. Oh wait, no, that was Jessica Chastain," she said in the PSA. "OK, maybe it's a little hard to tell us apart."