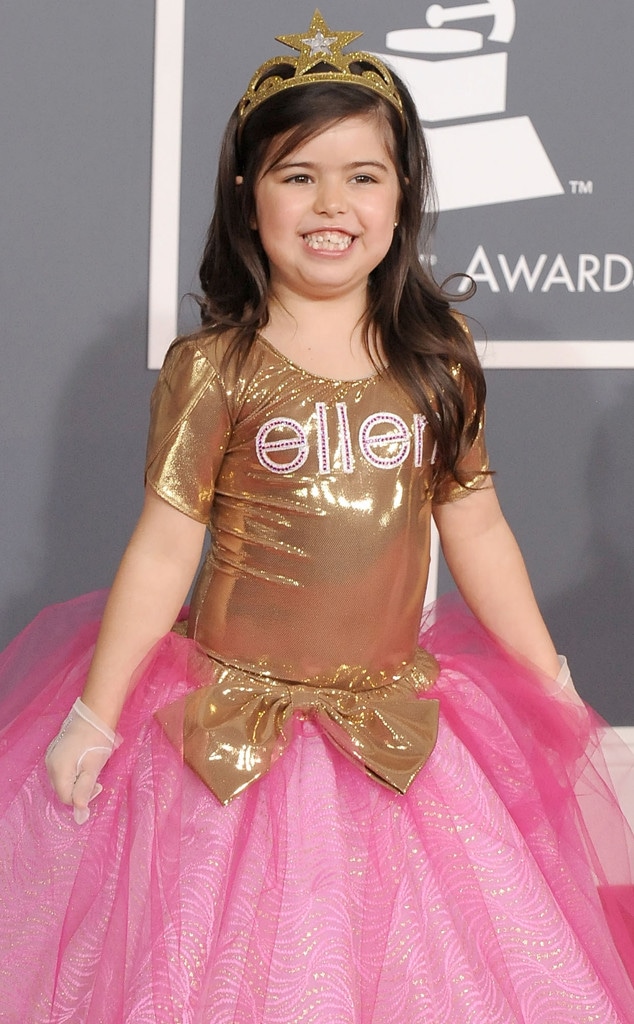 Steve Granitz/WireImage
It's not 2011 anymore. 
Sophia Grace, the former pint-sized British child star who went viral on The Ellen DeGeneres Show nearly a decade ago, has a message for all of her fans: she's not the same anymore and here's a new music video to prove it. 
"People saying they want me to be the same as I was before," the now-15-year-old performer says at the start of her new visual for "Can't Sleep."
"It annoys me because I'm not that person anymore and they always ask me to go back to how I was, but I'm different and that's not who I am, so I want to show people I'm a different person now and I've changed, but that's OK because everyone changes."
In the video, the teen has ditched her tutu of years past for athleisure accessorized with pink nails and hoop earrings as she strolls around a mansion and hangs out with friends. 
"I've been on a leash, now I'm taking control," she raps on the track she co-wrote. "I've been under pressure, but that's just how it goes."
While the video may shock fans who remember Grace as the 8-year-old rapping along to Nicki Minaj's "Super Bass," it's clear she's parting ways with her child stardom, pursuing those rap dreams that sparked all those years ago and not mincing words about what anyone else thinks. 
As she put it herself in the clip, "They don't really know me, standing on my own feet, don't give a d--n what you think."
Check out the video for yourself above!