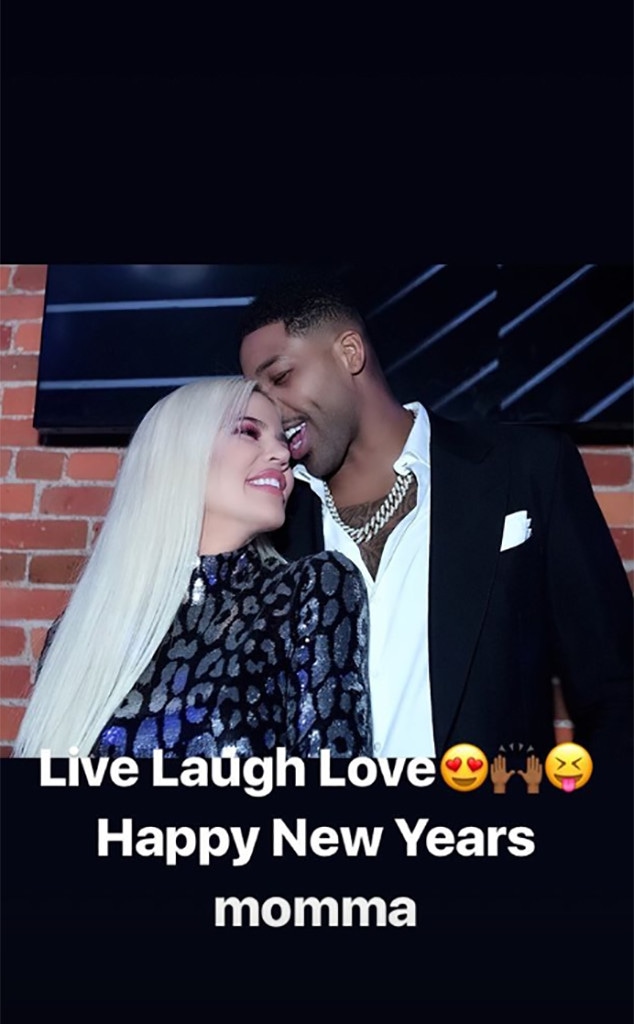 Instagram / Tristan Thompson
All partied out, Tristan Thompson?
Khloe Kardashian co-hosted a New Year's Eve party in Cleveland with the NBA star and father of their baby girl True Thompson. On the dance floor, she got playful with him, staring to twerk. However, he did not notice her. The awkward moment was captured on camera and the video has gone viral.
However, the two shared a sweet kiss at midnight. A day later, Tristan complimented Khloe on Instagram, commenting on her photo, "True's mommy fine as hell."
The two shared several photos from the New Year's Eve bash, which took place at the Rumor Bar and Lounge in downtown Cleveland.
"Last night was absolutely INCREDIBLE like amazing!!" club owner Rell Garr wrote on Instagram. "Huge shoutout to @realtristan13 and @khloekardashian for hosting the biggest party in the state last night!! They really showed the city of Cleveland so much love last night man it was amazing!! Thanks to everyone that came out to kick it with us and bring in the New Year with us @rumorcleveland!!! Get hydrated because we are starting this year of partying again this Friday!! #vip #party #rumorcleveland #lit #nye #henessy #moet #cavs #domperignon."
The year 2018 was not easy for Khloe and Tristan.
Khloe recently drew some raised eyebrows when she did not include Tristan in her Top 9 of 2018 Instagram meme.
Watch:
Khloe Kardashian Still "Struggling" With Tristan's Cheating Scandal
Despite their challenges, Khloe wants to expand their family, E! News learned recently.
"Khloe definitely wants True to have a sibling and would love to have a big family if that's what's in the cards," a source said in December. "Things are up and down with Tristan Thompson, but she would like more kids with him. That's what she feels will make the most sense for True and their little family."
"Khloe is completely selfless when it comes to True," the source added. "She loves being a mom and having her own family. She wants to have more kids while she's young enough and would like them to be close in age."