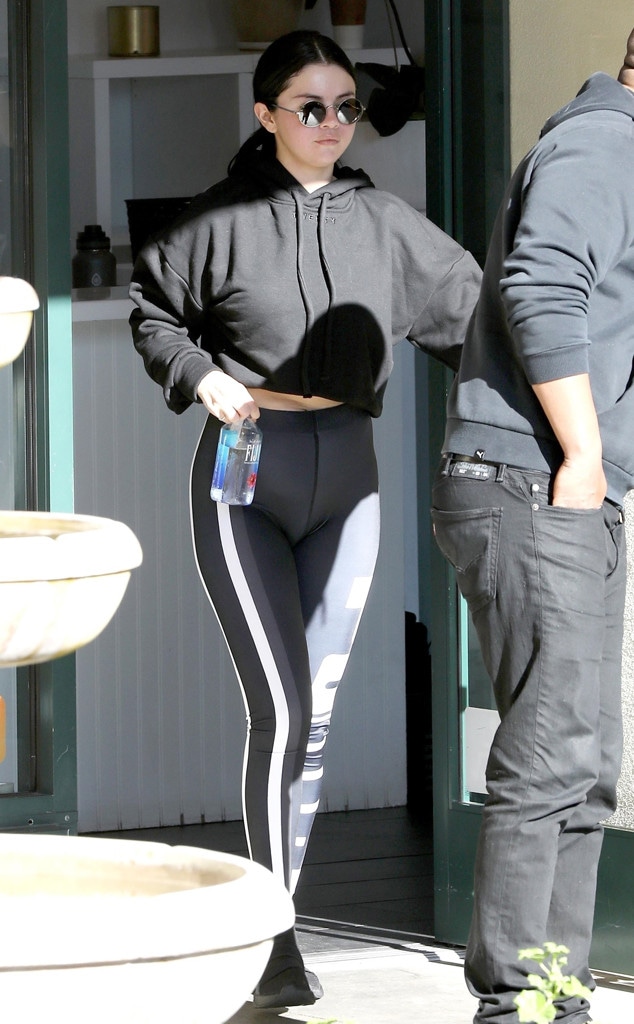 Clint Brewer / BACKGRID
If you want to focus on your fitness à la Selena Gomez, it may cost you a pretty penny. 
The star faced a rollercoaster journey with her health last year. After hospitalizations related to lupus and her kidney transplant and treatment to help address issues related to anxiety and depression, the 26-year-old songstress was back home by last month with a focus on "her physical and mental well-being," a source told E! News. 
"Selena's back at her house and feeling good," the source said. "She's been spending time with her friends and family and just getting back into her normal routine. She's healthy and feeling a lot happier. The time away was good for her to reset and figure out some new ways of dealing with the issues that have been bringing her down."
Among those ways has been Hot Pilates class. "She loves that the heat truly cleanses her body and she has been feeling much better since going frequently," the insider noted. 
According to another source, the classes take place in 95-degree heated studios with music, where participants use light weights and resistance bands among other workout tools to work up a sweat, sculpt muscles and improve posture. 
The heat detoxifies and releases stress, warms up muscles and helps with flexibility, the source noted. 
Per the insider, Gomez's favorite movements are squats with the resistance band and high-interval jump squats 
If you're interested in channeling the star's workout—and can get to Los Angeles—private sessions with the owner run $300 an hour, according to the source. However, private sessions for new clients are only available with the other instructors at $125 an hour. 
Either way, for those pilates lovers, the heart wants what it wants.