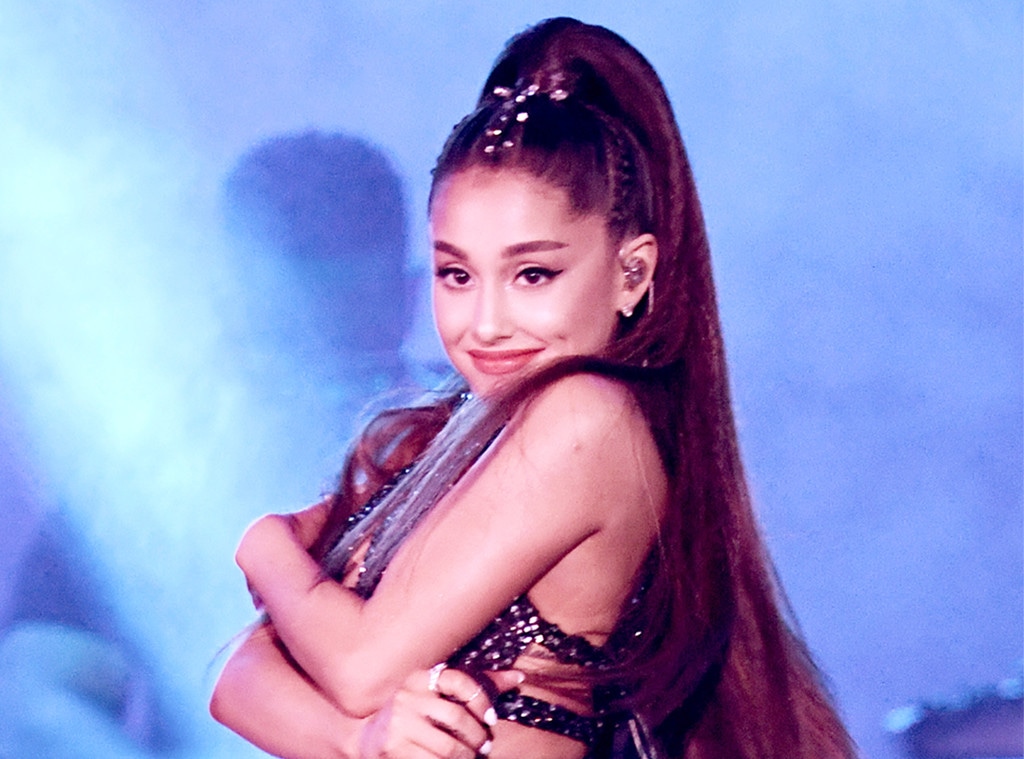 Kevin Winter/Getty Images
Single and not so ready to mingle.
That may just be the perfect way to summarize Ariana Grande's mindset as she begins a brand-new year in the Hollywood spotlight.
Earlier today, the "Thank U, Next" singer came across a fan's post with the headline: "Who Is Ariana Dating NOW?!" The 25-year-old was curious to find out the answer.
"Can they tell me too?" she replied to one follower before making it crystal clear she is not with anybody.
"Spoiler: for the rest of this year/probably my life: It's no one," Ariana wrote on Twitter. "Please refer back to this tweet for future questions."
Instead of dating, the pop music superstar has a few other things on her agenda. For starters, Ariana is kicking off the Sweetener World Tour that begins March 18 in New York.
She also has a message for her loyal fans who have been by her side through thick and thin.
"My timeline is beautiful rn. Proud of u all and the human beings you're growing into. Happy nye!" she shared earlier this week. "Continue to take care of / celebrate each other the way you always do. Happy to know u thru the internet & have u in my life. Our relationship is real and important to me. Love u."
For those wondering what Pete Davidson was up to this New Year's Eve, the Saturday Night Live star traveled to Boston where he did a stand-up comedy show.
As it turns out, he decided to address the fan-favorite song "Thank U, Next."
"Here's the thing about the breakup song. Usually breakup songs you know who it's about but you don't really know. That G named all of us," he told the crowd. "Bam. She named all of us. And then, tells us, yeah, he has a big dick."
Guess there's nothing left to say but Happy New Year?!