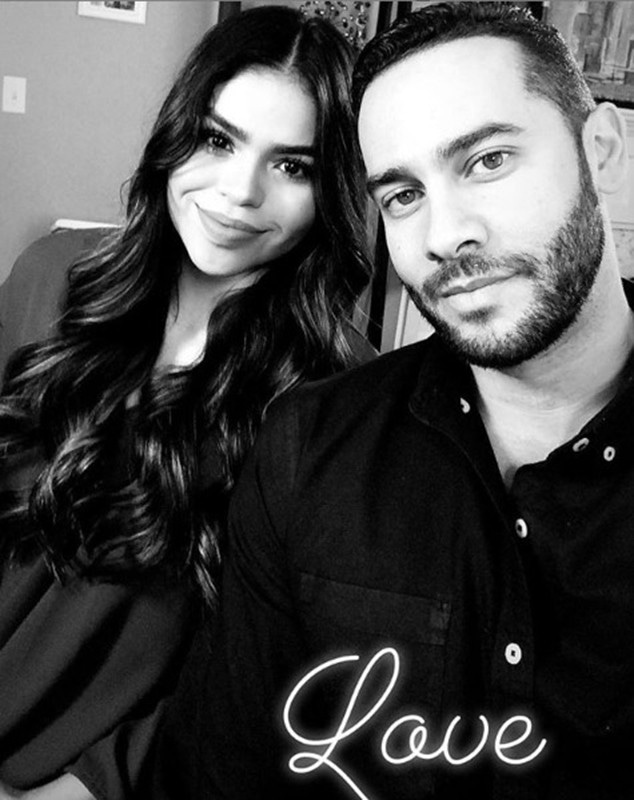 Instagram
Could there be trouble in paradise for a beloved 90 Day Fiancé couple?
That's what some fans are asking after taking a look at Jonathan Rivera and Fernanda Flores' social media pages.
While viewers watched the couple say "I Do" in Sunday night's season finale, many can't help but notice some red flags in the relationship.
It all started Monday night when Jonathan took to Instagram where he posted a photo of his New Year's Eve celebrations without his wife.
"Bring in the New Year with this special lady!" he wrote while smiling next to his mom. "Wishing all my friends, familia and supporters and abundance of love, health, wealth and success in 2019! #Family #Love #Health #Wealth #Success #NewYearsEve #2019 #familyfirst."
While the post may be innocent, it's the comments that really have fans buzzing. When one fan said they were "confused" by his relationship status, Jonathan responded, "I prefer to remain private but I'm not ok with my spouse airing our laundry to get my attention. Deleted me, deleting or pictures then putting them back. I mean come on."
When another expressed their hopes that it wasn't a publicity stunt, Jonathan added: "I would never. I don't need publicity. She's the one who started airing our issues. I kept my mouth shut for long enough."
Fan sites also spotted Fernanda posting more than a few cryptic posts.
"When a toxic person can no longer control you, they will try to control how others see you," Fernanda previously shared on Instagram Stories. "The misinformation will feel unfair, but stay above it, trusting that other people will eventually see the truth, just like you did."
And earlier this week, the TLC reality star shared a photo of her wedding day with an interesting message.
"'I promise to be true to you in good times and in bad, in sickness and in health. I will love you and honour you all the days of my life' -He said," the caption stated. Uh-oh!
While nothing is official yet, all the social media behavior is giving fans another reason to watch the couples come together for one final episode.
Oh yes, the 90 Day Fiancé reunion hosted by Shaun Robinson airs Sunday night at 8 p.m. on TLC.