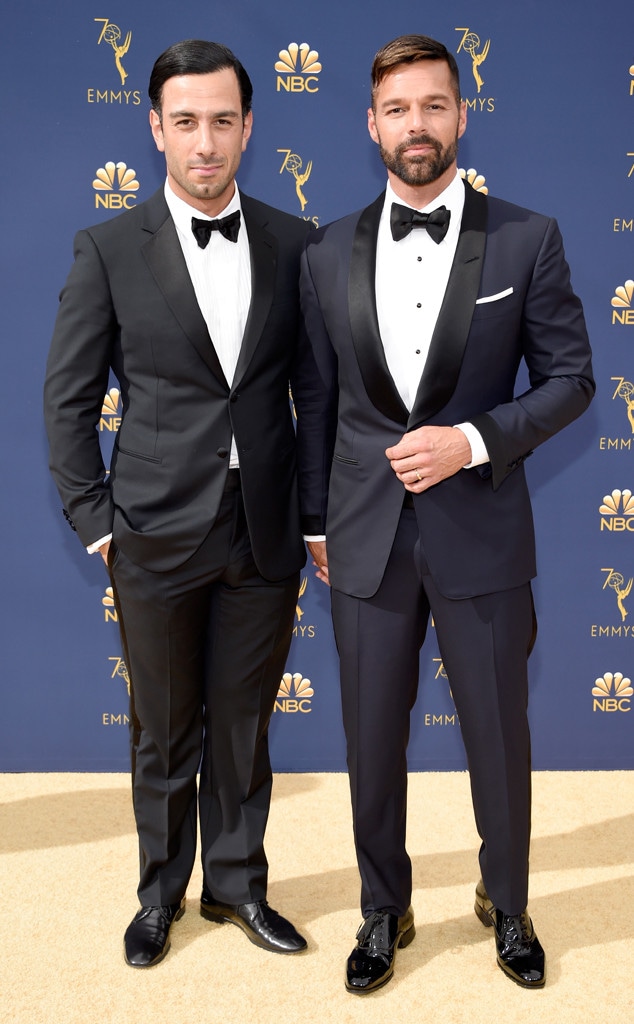 Kevin Mazur/Getty Images
Ricky Martin is ending 2018 with a bang!
The music superstar marked New Year's Eve with a very special announcement on Instagram. As it turns out, the singer and husband Jwan Yosef are the proud parents to another beautiful child.
"We are beyond happy to announce that we have become parents to a beautiful and healthy baby girl, Lucia Martin-Yosef," Ricky shared with his followers. "It has been a special time for us and we can't wait to see where this stellar baby will take us."
He added, "Both her beautiful brothers and me and [Jwan] have fallen in love with Lucia."
Ricky is already the proud parent to twins Matteo and Valentino. When asked how he handles their questions about having two dads, Ricky has the perfect answer. 
"A lot of people tell me, 'Well, you kids are on the covers of magazines and blah, blah, blah,' and I'm like, 'Yes, because I want to normalize this,'" the Assassination of Gianni Versace: American Crime Story star previously told Out  magazine. "I want people to look at me and see a family and say, 'There's nothing wrong with that.' It's part of my mission."
Ricky added, "It's part of my kids' mission as well. My kids ask me about having two daddies and I tell them we are a part of a modern family. This is a beautiful sense of freedom.'"
In fact, Ricky previously expressed hopes of welcoming more children. During an appearance on Live From the Red Carpet at the 2018 Golden Globes, the Grammy winner was open about his dream for the future.
"I want four more pairs of twins," the "Livin' la Vida Loca" singer told E! News' Giuliana Rancic. "I do want a big family, but there's a lot going on at the moment. A lot of work, wedding, so we're going to put things in order first and then we're going to get ready for many more kids."
Congratulations to the happy couple on their big news. 2019 is about to be extra special.