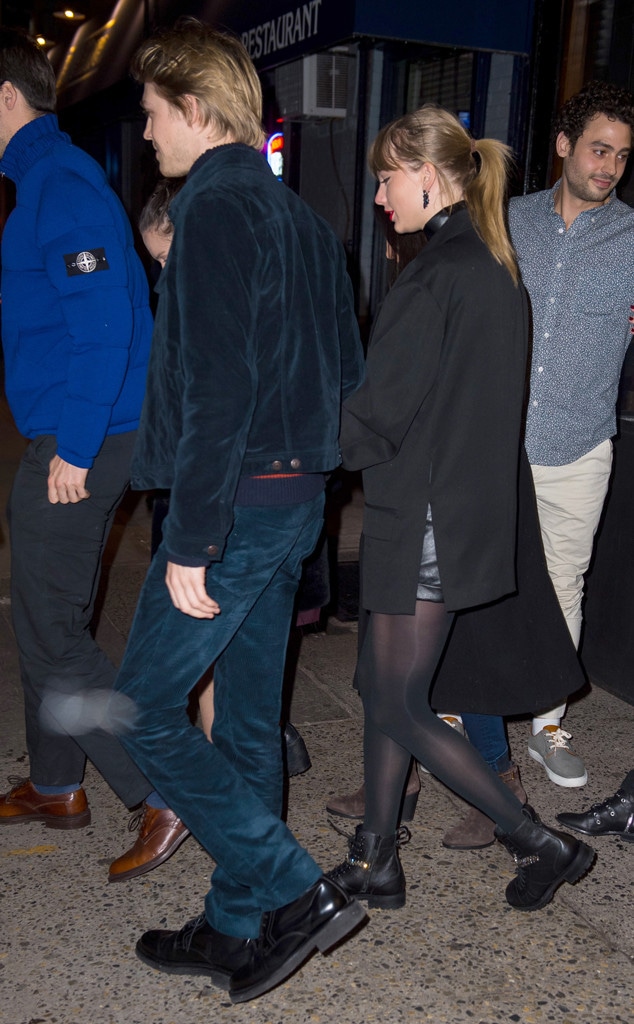 TheImageDirect.com
Only in our wildest dreams could we imagine living in a remote Irish castle for the holidays. It could be that perhaps Taylor Swift lived out those fantasies over Christmas.
There are some reports that the singer and her beau Joe Alwyn spent a few days at the spectacular Glin Castle in County Limerick. According to The Sun, Swift doled out about £50,000 for the getaway, which is equivalent to just over $63,000. The Sun said the couple maintained a very low profile during their time in Ireland and even stopped in town at O'Shaughnessy's Traditional Pub.
The pub is one of the many local attractions the castle mentions on their website. An alleged eyewitness to their date night at the pub told The Sun that it's not unusual for celebrities to spend a few days at Glin Castle. Julia Roberts and Mick Jagger apparently have spent time there.
The castle itself is available to use for private functions and vacations, which is what Swift and Alwyn perhaps did. The family that owns the castle has been on the land since the 1200s, so needless to say the place is replete with history.
The 800-year-old castle sits on 400 acres of land and includes 15 acres of gorgeous gardens.
For anyone looking to rent out the castle, it comes with over 15 "enchanting ensuite bedrooms, grand hall, dining room, library, elegant light drawing room, and cosy TV sitting room, all with open fires."
The castle posted photos on their Instagram page of the interior getting all ready for the Christmas holidays, which included a huge tree and what looks like boughs of holly around some pillars.
The Favourite actor posted a photo on his Instagram one day after Christmas and the background resembled a view from Glin Castle. He captioned it with two Christmas tree emojis, hinting even more at their private getaway. Swift liked the photo, too.
Swift and Alwyn are currently in New York City for New Year's Eve and were seen strolling around the city yesterday. On Sunday afternoon, the couple walked around Manhattan's West Village neighborhood and looked cozy together in the cold weather.
Later that night, Alwyn and Swift went to a restaurant nearby Swift's TriBeCa apartment. They were joined by the singer's brother, Austin Swift, as well as Alwyn's brothers, Thomas Alwyn and Patrick Alwyn. The "Delicate" singer wore black boots, black tights and a black coat while the Mary Queen of Scots actor rocked a dark blue coat and matching-colored pants.
An eyewitness told E! News, "They held hands and Joe was protective of her.   On the way in he walked backwards to shield her.    Everyone seemed happy."